Yesterday was National Beach Day. Granted, the Bay Area doesn't have the beautiful, azure waters of Hawaii or even the warm-ish, star-studded, sun-kissed sand of Southern California. But what our beaches lack in climate or culture, they more than make up for in rugged, natural beauty.
If you want to share your beach with thousands of muscley bathers wearing too-small bathing suits, other California beaches can scratch that itch. But if you want to take a contemplative walk along a striking shoreline, surrounded by the majesty of nature and perhaps bundled in a comfy sweatshirt, the Bay Area has tons to offer you.
In celebration of National Beach Day, here are four Bay Area beaches you should visit today.
Stinson Beach
If you grew up back East and are used to the expansive beaches of Delaware or New Jersey — or you feel that a beach isn't complete without a top-notch snack bar — then Stinson Beach is for you.
A tiny town about 45 minutes north of San Francisco proper, Stinson Beach has the secluded feel of a California surfing enclave. Yet it also has a lovely, long sandy beach set among dramatic cliffs, which is easily accessible without the need for a ton of hiking.
People visit Stinson to chill out on the sand, have cookouts in the adjacent park area, or visit the Parkside snack bar for classic beach eats.
Pacifica
Pacific takes the funky vibes of California's Highway 1 and bumps them up to 11. Visiting this beach, you're almost certain to see at least one vintage VW van, encounter a gaggle of wetsuit-clad surfers, and catch a whiff of the Bay Area's famous…herbal bounty.
For a classic beach experience, check out Pacifica State Beach, which is large and set up for picnicking and relaxing. For a more rugged and natural experience, hike through fields of wildflowers to the rocky, windswept beauty of Mori Point.
Point Reyes
Want an even more rugged beach experience? Don't mind hiking at least half a mile to access the shoreline? Point Reyes is one of the northernmost points of what I would still consider the Bay Area. It feels secluded and wild like you're standing on the edge of the frontier.
Start in Point Reyes Station, and pick up provisions at the Cowgirl Creamery Barn Shop. Then head to Limantour beach or any of the area's other rugged locales. Expect zero cellphone service and plenty of opportunities to disconnect from daily life.
Crissy Field
Want to hit the beach without leaving the city? Crissy Field is one of San Francisco's best beaches. And with its location right in the Presidio, it's easy to access for a quick afternoon trip, too.
Bring a beach tent for the little ones, set up along the sandy shoreline, and enjoy beautiful views of the Golden Gate Bridge, Alcatraz Island, and dramatic, hulking cargo ships. There's a world-class hiking and biking path which leads all the way to the bridge, too.
You probably won't find starlets working on their tans or bodybuilders showing off their muscles on the Bay Area's beaches. But you will find a ton of natural beauty, and in certain places, a hefty dose of restorative solitude.
Put on your hiking boots, wear layers, and visit a Bay Area beach today.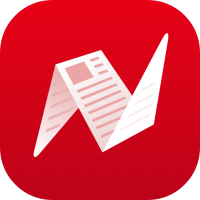 This is original content from NewsBreak's Creator Program. Join today to publish and share your own content.