With more offices opening up in person and people commuting more, the San Francisco Bay Area's legendary traffic is slowly coming back. Whereas in mid-2020 it might take only 30 minutes to get from the East Bay to San Francisco proper, it can now take more than an hour and a half during the morning rush.
Now that you're likely spending more time stuck in gridlock, here are four things to pass the time when you're sitting in a Bay Area traffic jam.
Listen to Some Classic Bay Area songs
Music makes any traffic jam feel less interminable. Why not get into the Bay Area spirit by listening to a song or two about Bay Area life?
Joni Mitchell's California and The Decemberists' Grace Cathedral Hill match the plodding, melancholy pace of a jam on the Bay Bridge, whereas California Dreamin' by the Mamas and the Papas is a great tune for when you're driving down from Marin and enjoying life near the Bay, despite the delays.
Take in the Scenery
The Richmond-San Rafael bridge is often trafficky. But it's also extremely scenic. You can see Angel Island, the Marin Headlands, Mount Tamalpais, and both the Bay Bridge and Golden Gate Bridge while cruising along the span.
Yes, getting stuck is annoying. But if you're going to be trapped in a car somewhere, you could do worse than being in one of the most beautiful places on earth.
Catch up on Podcasts
Radio signals in the Bay Area can be inconsistent. Cruising up and down hills on the 680, my beloved KQED (88.5 is the frequency to check out) often pops in and out randomly as signals ebb and flow.
For more consistent coverage, grab a Bay Area podcast instead. KQED has a bunch of Bay Area specific podcasts, and there are a wide variety of independent podcasts about the region, too. I also love Sleep On It, a podcast about sleep produced by a friend of mine along with a sleep doctor from UCSF.
Spot Some Driving Robots
The Bay Area is one of the top testing grounds for self-driving cars. General Motors' Cruise, as well as Google's spinoff Waymo, are both actively testing driverless cars in the city and in Silicon Valley, and smaller companies often test their new self-driving tech on our streets, too. Spotting giant robotic cars is great fun, especially if you have kids with you.
How do you know if you're seeing a self-driving car? Look for a big spinning LIDAR unit on the car's roof. Most self-driving vehicles use these units to "see" what's ahead of them on the road, and respond to obstacles (such as meatspace drivers like you). Waymo's new self-driving vehicles bring a touch of class--the company has partnered with Jaguar for its underlying vehicle tech.
You can enjoy seeing cutting-edge self-driving cars today and fantasize about a future where they'll be doing the driving, and you can relax in the backseat and take a nap (or, let's be real, catch up on work email, because this is still the Bay Area.)
Traffic is a pain, but its return is a positive sign that communities are coming back to life, even if the threat of the Delta variant and Covid-19 restrictions looms. Use these tips, and you might just stay sane through your newly-restored 2-hour commute.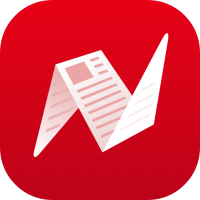 This is original content from NewsBreak's Creator Program. Join today to publish and share your own content.