Plenty of adjectives come to mind when describing Moraga, California, a small hamlet nestled in the rolling hills of the East Bay and surrounded on three sides by parkland: "beautiful," "pastoral," perhaps even "sleepy." Now, thanks to Canyon Club Brewery, Moraga has picked up another adjective — "trendy."
Canyon Club is a microbrewery, restaurant, and beer garden (they go with the German "Biergarten") located on the far southern side of Moraga. Much about Canyon Club is improbable. It's a solid 15-minute drive up the winding, two-lane, perennially-congested Moraga Road from the nearest BART station and Highway 24, yet Canyon Club is always packed.
The restaurant is big, with tall ceilings, a large bar, and a sprawling outdoor beer garden with shade trees and solid wood picnic tables. It sits between a hardware store and an orthodontist's office just on the edge of the forested Moraga Valley, in a quiet part of an already quiet town. Yet it's bustling, with a trendy vibe more reminiscent of Pac Heights than deep suburbia.
Perhaps the most improbable thing about Canyon Club, though, is its beers. They're fantastic. On-site at the restaurant, Canyon Club brews a rotating lineup featuring almost 80 of its own craft beers. The brewing operation is led by brewmaster Christian Kazakoff, who brings over 25 years of experience — and several gold medals from the Great American Beer Festival and World Beer Cup — to Moraga. The beers' names feature references to Bay Area life (Beta Tested Pilsner, Hustle Culture, Roads of Perpetual Construction) as well as geographic and musical puns which would make Sufjan Stevens proud.
Brewing is front and center at Canyon Club and is treated almost like a performance. While many brewpubs hide their brewing equipment away behind big glass walls — perhaps illuminated with some color-changing LEDs — Canyon Club brings its pumps and hoses right out onto the restaurant floor. As you walk into the restaurant, you pass by a giant, open area filled with gleaming tanks, stacks of waiting kegs, and pegboards holding an assortment of brewing tools, with only a foot-tall concrete lip separating you from the future beer you may soon drink.
IPAs and other pale ales feature prominently in Canyon Club's lineup. When I visited the restaurant in July, Canyon Club's Party Warrior IPA, Kewl Kids IPA, Fun Loving Bounce to the Ounce IPA, and the aptly-named Solid IPA (which appears to be one of the restaurant's staples) were all on offer. So, too, were a Kölsch, a tart wheat ale brewed with strawberries and peaches, Canyon Club's Mildly Provocative pub ale (with a tame 4.1% ABV), and several other brews. For teetotalers, the restaurant even brews their own non-alcoholic draft root beer on site. In addition to their own beers, Canyon Club features a rotating lineup of offerings from other local craft breweries like Altamont Beer Works and Fieldwork.
Another advantage of brewing beers onsite and situating your restaurant in the 'burbs? Canyon Club's beers are relatively cheap, at least by Bay Area standards. A glass costs $8, and a flight featuring smaller pours of four brews will run you $14, which is about what you'd pay for a single drink at many places downtown. That makes it easy to linger at Canyon Club and enjoy a pint (or two).
On my visit, I tried Canyon Club's Beta Tested Pilsner. As a Bay Area technologist and sometimes coder, I couldn't resist the geeky, software-inspired name. Beta Tested is an old-school Czech-style pilsner, lighter in color, crisper, and more citrusy than the German-style pilsners most people are used to drinking. At 4.4% ABV, it was eminently drinkable and made a perfectly refreshing summer brew.
Alongside their beers, Canyon Club serves a variety of capably done pub-style food. Tacos, wings, fries, and the brewery's accurately titled, house-made Big A$$ pickle are all on offer, along with several salads, some featuring local ingredients from Moraga Gardens Farm. I tried the wings, and they were crisp, spicy, and a perfect foil to my summery beer. Canyon Club also offers a "Beeerunch," featuring brunch staples like eggs benedict, waffles, fruit, and the Bay Area's ubiquitous avocado toast. Whether you choose to actually pair a beer with your brunch is entirely up to you.
It's clear that Canyon Club aspires to be something greater than your standard neighborhood watering hole. On the restaurant's website, Canyon Club references the work of sociologist Ray Oldenburg and his concept of a third-place of sorts — a meeting space for socialization, exchange of ideas, and the creation of new connections within a community. It's the same idea that inspired the creation of Starbucks. Except in implementing it, Canyon Club has the incalculable advantage of excellent beer backing them up, unlike most Starbucks cafes.
"We are Lamorinda's Third Place," Canyon Club's website says, "The crossroads of amazing people, great beer, delicious food, and an atmosphere of comfort." Such a place is certainly worth a stop if you find yourself in Moraga. Perhaps, it's even worth a trip.
If you visit Canyon Club, let them know that Thomas Smith from News Break sent you!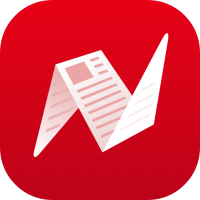 This is original content from NewsBreak's Creator Program. Join today to publish and share your own content.