Looking for ramen in the Pleasant Hill, California area? If you're in downtown Pleasant Hill, you'll find mostly chain restaurants, and not too many ramen options. One place which offers the soup is Haya Ramen, located on Crescent Drive in the downtown area.
Haya Ramen is a small restaurant occupying a single storefront. Haya has a few larger tables up front, and then a row of smaller, two-person tables flowing linearly to the back of the restaurant, flanked by an open kitchen and sit-down ramen bar. The decor is classic, with various Japanese paintings and floral motifs.
Haya Ramen serves a variety of types of Japanese ramen soup. On the menu are classic Tonkatsu ramen (made with pork broth), black garlic ramen, shio ramen (with a lighter chicken based broth), and a vegan ramen option. The latter is rarer in Bay Area ramen places, despite the relatively large number of vegans and vegetarians in the Bay Area.
Haya's ramen soups are light, and a great choice for kids or people who don't like heavier, thicker ramen styles. Each comes with traditional accompaniments like a soft-boiled egg, scallions, corn, and bean sprouts. Service at the restaurant is speedy and attentive. Often, there's a single server helping all the tables, and a single chef cooking in the open kitchen. Again, Haya is a small and friendly place, and it comes through in the service and how the kitchen is set up.
In addition to ramen soups, the restaurant serves a variety of appetizers and other Japanese dishes. Haya's gyoza dumplings come deep fried, combined together in a single line. You snap off a piping hot dumpling and dip it into sauce. There's also dishes like chicken Karage (deep fried chicken pieces), edamame, and more traditional fare like squid balls available too. For those looking for a lighter meal, Haya also offers salads, including a garden style salad and seaweed salad.
Haya is open for relatively long hours for lunch, so if you're looking for a casual place for a later lunch downtown, it's an option for you. The restaurant has some nice touches, like easy parking and a restroom with changing stations as well as high chairs for your table, which again makes it a good option for kids.
In addition to in person dining, Haya Ramen offers online ordering for takeout via the Beyond Menu system. If you're looking for a quick bite in Pleasant Hill, or you're craving some hot soup that's easy to eat, Haya Ramen has you covered.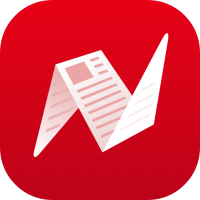 This is original content from NewsBreak's Creator Program. Join today to publish and share your own content.