I'm a professional photographer, which means I get to spend a lot of time taking photos around the Bay Area. But I'm also the co-founder of a photo agency devoted to helping small archives and collectors restore, digitize and share their visual history.
My company works with some amazing institutions, but we also have our own archive focused on California history. That means I get to spend a healthy portion of my day working with historical photos of California from the last century.
We work with all kinds of formats, from Kodachrome slides to illustrations. Glass plate negatives, though, are one of my favorite photographic mediums. These negatives are an early example of photographic technology. Before the gelatin and silver required for photography could be reliably placed onto plastics (as they are today), photographers had to use sheets of coated glass as negatives to capture their images.
Very early on, photographers had to coat their own glass plates in their studio. Later, commercially produced glass plate negatives were available (the quality was usually better). Glass plates were phased out around the turn of the century in favor of acetate plastics (and sometimes nitrates), and the process was mostly gone by the 1920s, so by definition glass plates capture a remarkable period of turn-of-the-century or earlier photography.
Glass plate negatives are also remarkable because they capture a huge amount of detail. Because enlargement at the time was challenging, photos were usually contact printed. That means that if you wanted a big photo, you needed a big negative. And glass plates could be very big — up to eight inches by ten inches.
They captured a ton of detail and resolution. Well preserved, they offer an unparalleled high-resolution way to see history.
Because the negatives are over 100 years old and printed on thin glass, though, they can be quite fragile. We recently purchased an 8"x10" glass plate negative, identified as depicting a Japanese family in Sutro Heights in San Francisco, for my company's internal archive, but it was damaged in transit before it could be scanned. The photo was historically significant, though, so we decided to restore it.
Here's a peek into the process of digitally restoring a historic SF glass plate negative.
Below, you'll see what the plate looked like before I began the restoration process. As you can see, it's completely shattered, and in shards on top of my Epson Perfection scanner.
My first step was to reassemble it as best as I could, kind of like a giant, razor-sharp jigsaw puzzle ready to slice my finger at any moment. The downside is that this is painstaking, detailed work. The upside is that I get to wear cool white archivists' gloves.
After reassembling the pieces, everything was in approximately the right place, although the cracks were still there. I covered the broken plate with plastic to hold everything somewhat in place and then scanned it at a high resolution on the flatbed.
After the scan, you can start to see what the plate depicts. It's a beautiful shot, and definitely one worth restoring.
The cracks and fissures in the image are still very obvious, though, despite my work in putting each fragment back in its proper place. My next step was to begin digitally restoring the image. Adobe Photoshop provides some powerful tools to accomplish this. My favorite is one called the Spot Healing Brush, which restores damaged areas of a photo based on a contextual understanding of what's shown in the surrounding, undamaged areas.
The good news is that the tool can restore some pretty serious scratches. The bad news is that you can't just wave it like a magic wand — you still have to zoom in to each crack or scratch, manually follow the crack, and apply the Spot Healing Brush a little at a time. Especially around peoples' faces, it's important to get the details right, otherwise, the final image can come out looking unnatural. If you're not careful about using Spot Healing, people can end up with multiple sets of eyes, or sprout hands from the heads.
For our glass plate, I zoomed in to full size, manually following each crack and healing it a tiny bit at a time. Again, it's time-consuming work, but the results are dramatic.
Here's a section of the plate during the healing process
Before.
After.
Apply the same process to the whole plate, and after a few hours, you get this.
It's not perfect — there are still some cracks visible in high contrast areas, like up in the sky. But it's much better than the totally fragmented original. This historical photo — which was likely shot over a century ago — is officially back!
Again, glass plates contain so much detail that you can zoom into the image, pulling out crisp portraits of the people depicted. In this detailed view, you can see the ornate details on one person's hat, and the patterns around the lapel of their coat.
My next step was to determine exactly where the photo was shot. The statues in the background look distinctive, so I started by looking for images of statues in the Sutro Heights area from the same time period. I found this shot from the Western Neighborhoods Project showing the exact same location. It's the carriage circle in Sutro Heights, which is now Sutro Heights Park. SFGate has a fascinating story about the park's history.
It's amazing to start with fragments of glass and end up with a verifiable chunk of San Francisco's past, linked to a specific location in the city and a specific historical site. It's all the more amazing that this likely represents a piece of the history of the city's rich Asian American community. The original plate was labeled as showing "a Japanese family." It's impossible to verify exact ethnicities or countries of origin for people a century later, but if the original caption is accurate, it makes the plate all the more important to preserve.
As a final step, we'll often use machine colorization to add some color back into historical images. There's no guarantee that the colors will be accurate, but it still helps to imagine what the scene might have looked like back when the photo was originally shot and to further bring the photo back to life.
Now that the negative is digitally restored, my company will secure the fragments of the original plate as best as we can, and preserve them in perpetuity in our own archive. This piece of SF history isn't quite as well-preserved as it would have been if the original plate had survived. But with dedication (and hours of Photoshop time), it's quite close.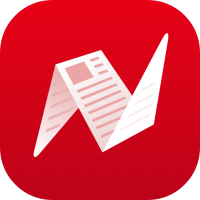 This is original content from NewsBreak's Creator Program. Join today to publish and share your own content.