Air quality in Lamorinda is currently "Unhealthy for sensitive groups", according to data from air monitoring website Purple Air. A sensor in downtown Lafayette was reading an Air Quality Index (AQI) of around 110 for PM2.5 particulates as of noon. Other areas in Lamorinda were as high as 130, which begins to approach a level deemed Unhealthy for the general population.
For days now, smoke from fires including Northern California's Dixie Fire has choked the Lamorinda area, and other parts of the higher elevations in the East Bay. As of Thursday afternoon, I visited a popular overlook in Lafayette, which usually has clear views of Mount Diablo. The mountain was almost entirely obscured by a thick surface-layer level of smoke.
As a result of poor air quality, numerous activities in Lafayette have been canceled or moved indoors. Driving around the Lamorinda Area, smoke obscures views, and normally bustling outdoor dining areas like Fiesta Square are relatively deserted as people have moved to indoor dining to escape the poor air.
Thankfully, there are many areas to escape the smoke in the Bay Area. As of noon on Friday, the Air Quality Index in many portions of the Western Bay Area, including Pacifica, Half Moon Bay, and coastal areas of San Francisco, was either Moderate or Good. This is likely due to relatively cleaner air coming in from the Pacific Ocean and replacing some of the smoke. If you're looking to avoid the smoke this evening, consider a trip downtown and to the Land's End neighborhood in particular.
Back in Lamorinda, an orange-tinged color is affecting the light, as sun filters through the dense layers of smoke. According to the National Weather Service, smoke was visible on satellite imagery as of Friday morning. The NWS said that "Air quality alerts are in effect for portions of California, Oregon and Washington due to high concentrations of smoke."
When will the smoke stop? According to another message from the National Weather Service, "some improvements into tomorrow" are likely. This is encouraging for people who have weekend plans outdoors, and for weekend events scheduled for Lafayette and the surrounding towns.
Of course, the Dixie Fire is still burning, and all it takes is a shift in the wind or other weather patterns to cause the smoke to return. If you like in Lamorinda, now is the time to invest in air purifiers and other measures to mitigate your smoke exposure, and to stay inside when smoke conditions deteriorate.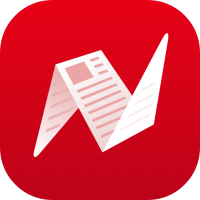 This is original content from NewsBreak's Creator Program. Join today to publish and share your own content.