Earlier this year, and despite the challenges of gathering signatures during the Covid-19 pandemic, a group of Californians successfully gathered the signatures required to force a recall election for governor Gavin Newsom. The election will be held on September 14, 2021, and will cost Californian taxpayers an estimated $276 million.
From the get-go, Newsom has made a lot of mistakes in defending himself against the recall. Firstly, his administration failed to challenge it adequately in the first place, despite failures on the part of his challengers to properly comply with signature gathering deadlines. Newsom also failed to file his paperwork correctly, resulting in the identification "Democrat" not appearing next to his name, an error he later attempted to challenge in court.
His biggest error, though, is in assuming that the election is a strictly partisan effort. This error may well prove fatal to his administration, and might cost him the election.
From the start, Newsom's administration has treated the election as a purely partisan effort led by a nebulous group of Republicans, who Newsom's administration has linked to ousted US President Donald Trump at every possible opportunity.
A text message I received from a group affiliated with Newsom reads "As you know, this recall attempt is being led by a collection of anti-maskers, anti-vaxxers, and hardcore Trump supports who want us to do less to fight COVID". The group identifies itself as "Gavin Newsom's Stop the Republican Recall".
The same language is mirrored in Newsom's official response to the recall, which is printed in the county mail-in ballots sent to all Californian residents, including myself. The governor's response begins with a paragraph in all capital letters, reading "WARNING: THIS UNWARRANTED RECALL EFFORT WILL COST CALIFORNIA TAXPAYERS $81 MILLION DOLLARS! IT IS BEING PUSHED BY POLITICAL EXTREMISTS SUPPORT PRESIDENT TRUMP'S HATEFUL ATTACKS ON CALIFORNIA."
That's a lot of capital letters, explanation points, and ad hominem for an official statement by a sitting governor. The response goes on to call Newsom's opponents "Partisan activists support President Trump and his dangerous agenda" and to call the election a "destructive recall scheme."
Newsom appears to be taking the approach of dismissing the seriousness of the election, and assuming that all those who oppose him are rabid, anti-vaccine, mask-eschewing members of the Republican party. There's a hubris in his responses, and an assumption that everyone in his own party will rally to his side at the very mention of the word "Trump."
The reality is far different. Newsom's decisions throughout the pandemic have made him unpopular with many people on both sides of the party lines. In particular, Newsom's decision to attend a maskless dinner at a fancy Napa Valley restaurant during the height of the pandemic, all while forcing Californian small businesses to accept restrictions which shuttered many permanently. Later, photos surfaced allegedly showing Newsom's own children maskless at a Summer camp, even as the governor supported mask mandates for children returning to California schools.
These decisions--whether or not they've been exaggerated for political gain--reflect a lack of "skin in the game." Voters might be able to forgive Newsom for imposing some of the strictest Covid-19 control measures in the country. But many likely can't forgive him for imposing those measures while appearing to flaunt them personally.
Newsom's actions and complacent, dismissive approach to the recall election are starting to look worrying to his supporters. According to CNBC's reporting, Newsom faces a much greater risk of losing the election than his administration ever anticipated. With new Covid-19 measures going into effect before the election occurs, his chances may look even worse.
Failing to recognize the significance of the recall, while taking his own party's support for granted with responses which make the recall seem like a fringe, partisan effort, are a potentially costly error for Newsom and his administration.
If the governor wants to defend his position, he needs to stop dismissing the recall, and to stop taking the support of his own party and Californian's largely Democrat electorate for granted. Instead, the governor must emphasize his successes in the face of the pandemic, share the good that he's done for the state, and own the fact that his own actions often haven't followed the guidelines he set for other Californians.
The approach of using ad hominem and invoking Trump isn't working. Newsom must get real about winning over the support of all Californians, or he could well lose the recall.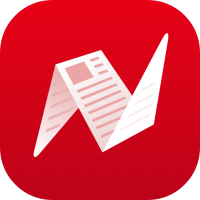 This is original content from NewsBreak's Creator Program. Join today to publish and share your own content.