On Friday, a major plume of wildfire smoke drifted into Eastern Contra Costa County, choking the area with unhealthy air quality. It was the first major air quality event of the 2021 fire season, which has arrived unseasonably early. Plumes have not reached the Bay Area until November or later in previous seasons.
While many parts of the Bay Area maintained good air quality, cities including Lafayette, Concord, Pleasant Hill and Martinez saw air quality numbers for PM2.5 particulates--considered one of the most damaging pollutants from wildfires--trend into the 148-160 AQI range according to monitoring service AirNow.gov. These numbers represent Unhealthy air quality.
Drivers noticed haze and smoky conditions throughout the East Bay, and an organish haze was visible in many regions of the Bay Area. In most regions, however, the smoke did not move lower enough in altitude to affect air quality at ground level, according to the National Weather Service. Again, the exception was higher elevation regions of Contra Costa County, which saw smoke and poor air at ground level.
When Will it Stop?
According to the National Weather Service, smoke remains in the region, but is at higher altitudes of 4,000+ feet, and is not currently affecting air quality at the ground. This may change over the weekend with shifting winds, especially at higher elevations.
Air quality advisories are in effect through Sunday, so we could keep seeing smoke through the weekend in different locations around the county.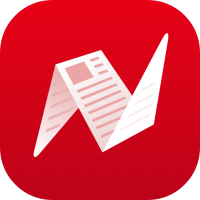 This is original content from NewsBreak's Creator Program. Join today to publish and share your own content.