If you've gone to the pump to fill up your car lately in California, and especially in the San Francisco Bay Area, you may have noticed extremely high gas prices.
I gathered data on gas prices from several gas stations around the Bay Area in early July, 2021. Prices in the Bay Area were as high as $4.23 per gallon at the stations I visited. In San Francisco proper, the prices can easily exceed $5 per gallon. When I went to fill up with 16 gallons of fuel during a recent stop, the price of the fillup was $68.
What gives, and what's driving up California's gas prices? There are many factors at play, and they're combining to cause a serious pain in the pump.
One major factor is a huge surge in global demand for gas. People are traveling more, and especially with international travel still restricted due to Covid-19, more Californians are turning to road trips.
They're especially turning to road trips within California--many people I spoke to mentioned traveling to Lake Tahoe from the Bay Area, for example, or down to Los Angeles to visit the newly reopened Disneyland Resort. Many Californians seem to feel more comfortable traveling within the state, where Covid-19 restrictions are more closely followed than in other locales. All that demand leads to an increase in travel, and with more road trips comes more demand for fuel.
At the same time, fuel supplies are constrained. International controllers of prices like OPEC have kept output relatively low, and within the United States many suppliers have cut back production or gone out of business as a result of the Covid-19 pandemic. That means that there's less supply coming out domestically and internationally as well.
Higher demand with lower supply, as any Economics 101 student will tell you, leads to higher prices. And that appears to be what's happening in California. A tax increase, scheduled in advance, is making pain at the pump even worse.
When will it get better? According to the American Automobile Association of Southern California, new international supply agreements mean that prices have begun to stabilize. They're still markedly higher in that region than a year ago, and in the Bay Area as well. The end result? Pain in the pump is likely to continue at least through the end up the Summer, when demand for travel begins to wane as California enters colder and rainier months.
Until then, you can reduce the weight of your vehicle by removing excess items, drive slower to conserve fuel, and consolidate trips to eliminate unnecessary and wasteful driving from your schedule.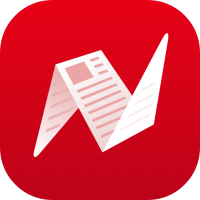 This is original content from NewsBreak's Creator Program. Join today to publish and share your own content.