The East Bay is famous for its trails, with a sprawling network of paved and off-road paths which connect many of the region's bigger towns, as well as parks and other attractions. For sheer usefulness--as well as a weird kind of semi-industrial beauty--few of them beat the Contra Costa Canal Trail.
The trail is among the most-used thoroughfares in the East Bay, according to the East Bay Regional Parks District. It was created as something of a mistake, or at least an afterthought. The trail follows the path of the Contra Costa Canal, a humanmade waterway originally built in 1930 to carry water for irrigating local crops. World War 2 delayed its completion, but when the canal finally came online, it carried water from Rock Slough to the city of Martinez, a function it serves to this day. (Today the water is purified and used for drinking rather than for agriculture.)
Realizing that the canal provided a flat, relatively secluded right-of-way through several East Bay towns, the Contra Costa Water District, the Bureau of Reclamation and the Park District teamed up to turn it into a paved walking path. Today the Contra Costa Canal Trail follows a nearly 14 mile horseshoe, snaking through the towns of Pleasant Hill, Walnut Creek and Martinez. It connects to several local parks (including Heather Farm in Walnut Creek and Lime Ridge in Concord) and Pleasant Hill BART via a short connector. It also intersects several other major trails--including the East Bay's mighty Iron Horse Trail--making it part of a much broader trail network.
The Canal Trail is paved and flat throughout, and as a "whole access" trail it's accessible for wheelchairs and strollers--a relative rarity in the East Bay. It's also classified as a mixed-used trail, which means it's open to wheelchairs, pedestrians, bikes and horses. It would be pretty badass to run your horse into downtown Walnut Creek to grab a drink, or catch a show at the Lesher Center. Sadly, I've never seen anyone actually do this. But the trail is wildly popular with runners, walkers and cyclists.
Part of that popularity has to do with the fact that the trail provides a lifeline of walkability and bikeability to the otherwise largely car-dependent East Bay suburbs. When I lived in Walnut Creek far before the pandemic, I'd see hundreds of mostly young male cyclists — bedecked with messenger bags and wearing UnTUCKit shirts — cruising down the trail in the mornings, on their way to BART and ultimately their cushy coding jobs in SOMA. Because the Canal Trail serves BART but then branches out through the surrounding towns — providing a safe, flat and paved path for casual cyclists — it's an important last-mile artery for many car-free East Bay commuters.
One of my favorite stretches of the Canal Trail is the segment which links Walnut Creek and Pleasant Hill. To use it, park at the Pleasant Hill BART station (or take BART to the trail), and cross the dramatic pedestrian bridge over Treat Boulevard. You'll start on a short section of the Iron Horse trail which links the BART station to the Canal Trail. You'll know you've reached the Canal Trail when you see…a canal. 
Turn left, and join the Canal Trail proper. This segment of trail meanders behind large Walnut Creek homes in a shaded woodland area, making for a pleasant, cool stroll or ride. If you're lucky, you might see river otters or other wildlife in the canal. The trail then crosses above a giant, concrete irrigation channel which is filled with an anemic trickle of water during the Summer, but turns into a raging torrent during Winter rains. Come back in the Winter or Fall during a rainstorm and loiter on the bridge for a dramatic view of the raging waters.
After passing the channel, the trail becomes much more industrial. That's one of the strange aspects of the canal trail — although parts feel natural and secluded, you're still following the route of a working canal, complete with locks, electrical substations, runoff drains, and other urban miscellany. It lends the trail a weird kind of utilitarian beauty.
Stay on the trail as it passed behind businesses in the Northern reaches of Walnut Creek, until you reach a wooden bridge which leads into Heather Farm Park, one of the best parks in the East Bay.
Especially if you brought a dog on your walk, you should detour into Heather Farm and check out their dog park, or have a picnic in the Gardens at Heather Farm, where roses are in full bloom all Summer. When you're done in the park, rejoin the Canal Trail and walk about a block to where it intersects Bancroft Road. Jog slightly left into Countrywood Shopping Center, and grab lunch at Genova, a local Italian deli, or a treat at the family-owned O'Brien's ice cream.
If you're cycling, you can continue down the trail towards Martinez for a longer ride. If you're walking or using a wheelchair, retrace your footsteps for an out-and-back hike that's about 3 miles total. For the ambitious, you can follow the trail back to where it intersects the Iron Horse, and follow that trail in the opposite direction for 1.3 miles to reach downtown Walnut Creek proper.
Here's a map of my own recent hike on the Canal Trail between BART and Countrywood. (I skipped Heather Farm this time).
Check out the Contra Costa Canal Trail the next time you're in the East Bay. And if you ride your horse to the Countrywood Starbucks, send photos!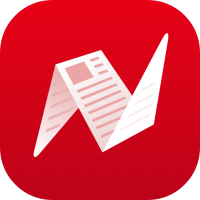 This is original content from NewsBreak's Creator Program. Join today to publish and share your own content.