Bars and restaurants in San Francisco are considering whether to require proof of Covid-19 from customers prior to serving them, according to reporting from the San Francisco Chronicle and sources I interviewed for this story.
A report from the Chronicle published Wednesday shared that as the Covid-19 Delta variant surged in California, businesses and city officials in San Francisco are considering whether to "force people to show vaccine cards at businesses like bars, restaurants, and retailers."
The Chronicle reports that Mayor Breed's office isn't ruling out a city mandate. But many business owners aren't waiting for an edict from the government. Several prominent city business organizations are currently considering moving forward with vaccine requirements of their own, in the interest of protecting both public health and their own employees.
The City of San Francisco is reportedly already planning to mandate vaccinations for all 35,000 of its city employees once the vaccines are formally approved by the Food and Drug Administration. The vaccines are currently being offered under an emergency use authorization, while the Federal agency gathers additional safety data.
This distinction between formal approval and emergency use creates potential legal challenges for businesses that require vaccinations for their staff members or patrons. Some businesses have balked at mandating that patrons receive a shot that isn't yet formally approved, even if the overwhelming consensus is that the vaccines are safe.
Others — including San Francisco's Vesuvio Cafe — are already moving ahead with mandates, according to reporting from SF Gate. Still, for patron-focused mandates to expand beyond a few selected restaurants, major trade groups would need to act in a coordinated way, likely with support from the city.
That coordinated response may well be imminent. I spoke via email with Ben Bleiman, Managing Partner of Tonic Nightlife Group, a member of the San Francisco Entertainment Commission, and director of the SF Bar Owner Alliance, which represents over 500 city bars. Bleiman confirmed that the Bar Alliance is considering a vaccine mandate, but said that "we haven't decided yet". If the group does go forward, Bleiman told me, the group would "most likely…leave it up to each individual bar to decide how best to enforce" vaccine requirements.
Enforcement could mean requiring patrons to present a CDC Vaccine Record Card before entering a bar, just as many patrons are asked to show ID and proof of age currently. Bleiman also confirmed that "QR code scans might definitely be a part of some bars' enforcement measures", referring to California's Digital Vaccine Verification System (commonly called a Vaccine Passport), which launched in mid-June.
Logistics aside, the measure risks pushback from citizens and interest groups. San Francisco's mandate for city employees was called "harsh and insensitive" by a group representing Black city employees and reportedly condemned by the SEIU Local 1021 union, which represents 20,000 city employees. A vaccine mandate for patrons of bars and restaurants might be met with similar responses from portions of the public.
One potential benefit of the mandate? Forcing people to get a vaccine before heading to the bar may motivate holdouts to finally get the inoculation. In France, a similar vaccine mandate for eating establishments reportedly motivated 926,000 people to sign up for vaccine appointments on the day it was announced. Presumably, these vaccine latecomers couldn't bear the idea of foregoing their glass of Chablis at the neighborhood café and decided to go ahead and get the shot. A bar in New York which offered free beer to people who got a Moderna vaccine reported that the program was a smashing success.
Who knows? If San Franciscans need to get a Covid-19 shot before sitting down for a microbrew or a kale salad, our already-high vaccine rate could well trend towards 100%.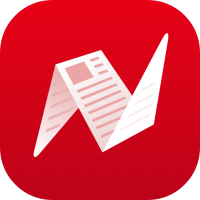 This is original content from NewsBreak's Creator Program. Join today to publish and share your own content.