July 6th just passed— which means it was National Fried Chicken Day, an annual festival of unclear origins during which Americans gather together to eat fried chicken of all varieties.
Now, that's a holiday I can get behind — although I'm not sure I approve of the timing since I just spent Independence Day celebrating America by stuffing my face with grilled meats. Still, I'm definitely not alone in my support of a day devoted entirely to fried chicken — according to a possibly fake survey by National Today, 16% of Americans would marry fried chicken if they could.
Looking to celebrate this joyous day here by the Bay? Here are six awesome places to get fried chicken in the Bay Area.
Sideboard
Sideboard has some of my favorite traditional fried chicken in the Bay Area. But finding it on their menu isn't easy. When most people think about Sideboard, they think of the local chain's original Danville restaurant, which is a popular brunch spot in the East Bay.
There's a problem, though. That location doesn't serve fried chicken — it's only available at the Sideboard in Lafayette. And even there, the chicken isn't easy to find. Sometimes you can only see it scribbled on a chalkboard above the counter, or subtly tucked away in the Specials section of the restaurant's paper menu.
If you locate and order Sideboard's fried chicken, though, you won't be disappointed. Firstly, it comes by the bucket (a half bucket is available for smaller parties or less-brave individuals). Also, it's super high quality, as Sideboard uses chicken from local legend Mary's Chicken to make their delectable buckets. Make no mistake; this is traditional, American fried chicken in all its flakey, buttermilk glory.
The absolute best way to eat fried chicken at Sideboard is to order a bucket, accompany it with a lemonade, and then carry it outside and eat it on a blanket on the small picnic lawn in front of the Lafayette restaurant, ideally with friends and some tunes on a Sonos. For the traditional fried chicken experience here by the Bay, Sideboard is it.
Parada
For a departure from traditional American fried chicken, try out the chicken chicharrones from Parada, a trendy Peruvian joint in Walnut Creek. Parada's chicken chicharrones are tiny, juicy nuggets of dark-meat chicken, coated in rice flour and fried in the traditional Peruvian style.
The chicharrones at Parada (or its sister restaurant Barranco in Lafayette and mother restaurant Mochica on Harrison Street in San Francisco) are accompanied by Peruvian dipping sauces made with flavors I struggle even to begin to describe. Wash it down with a pisco sour or pisco punch, which Parada makes beautifully.
No, this isn't exactly your traditional Southern American fried chicken. But it's every bit as good.
Plucked
"Plucked Chicken & Beer"
This local restaurant chain's name says it all. Who wouldn't approve of that combo? (Well, aside from vegans, I guess). At its locations in Livermore, Pleasanton, and San Ramon (as well as "ghost" locations elsewhere in the Bay Area), Plucked offers fried chicken sandwiches in a variety of styles.
I love the traditional simplicity of their Basic Chick, but if you want something spicier and more complex, try their Buff Chick (which oozes with blue cheese and buffalo sauce) or the fiery Angry Chick, topped with pickled jalapenos and kimchi. Plucked also sells excellent traditional fried chicken (pictured), which they'll deliver to you by the box via apps like Doordash.
And then there's the beer. Plucked uses an innovative self-serve tap system, which charges you by how much you drink and allows you to sample beers from a variety of rotating microbreweries and big purveyors (check with your local Plucked to make sure this is available on the day of your visit, given the fluctuating restrictions on self-serve in our Covid-19 world).
Beer. Chicken. Dubious puns ("I pluck on the first date", a sign at the restaurant screams). What could be better?
Gotts
Gott's Roadside, a well-known local chain with locations in San Francisco, the Napa Valley, and elsewhere in the Bay Area, has taken the concept of a traditional roadside joint and modernized it beautifully. Although it was founded in 1999, Gott's feels like it's been around forever. And it's become such a staple of Bay Area life that it might as well have been.
In the spirit of updating traditional American fare, Gott's offers a fried chicken sandwich, but with a different twist than you might expect. The sandwich features a fried chicken breast, but it's flattened and fried in the style of German schnitzel, and then topped with harissa and turmeric, two staples of Middle Eastern cuisine.
As a Jew, the sandwich feels like someone decided to take the Ashkenazi and Sephardic sides of my own cultural heritage and mash them together into a delicious sandwich. I'm not sure that's the real origin story behind the sandwich, but to me, it evokes a very American blending of cultures.
Either way, it's delicious and unique. For the vegan eater, Gott's also offers a rotating special sandwich featuring fried tofu infused with pickle juice. It's meatless but evokes the flavor of fried chicken and pickles. Either sandwich is a great bet.
Angeline's
For another slight variation on traditional American fried chicken, check out Angeline's Louisiana Kitchen in Berkeley. The New Orleans style eatery offers Southern-style buttermilk fried chicken, but with a distinctly creole bent, served alongside ginger vanilla sweet potato mash or on top of a Po' Boy sandwich.
For a total departure from fried chicken, keep an eye out for special days when the restaurant serves fried alligator. If America ever declares a Fried Alligator day, I'd support that, too.
Proposition Chicken
Proposition Chicken has a proposition for you: Why not take the idea of fried chicken, break it down into its basic parts, and rebuild it however you'd like?
That's the concept behind the eatery's DIY menu. Guests choose either a Fried or Flipped Mary's bird, and then opt for the chicken format of their choice: either a sandwich, salad, or an entrée with traditional fixings (a biscuit and salad). A variety of "provisions", like brown sugar brussels sprouts and garlic thyme potato wedges, round out the menu.
Proposition Chicken also offers a chicken option which many San Franciscans will appreciate: Fake. The chain serves up crispy barbecued tofu as a stand-in for its chicken, and guests can customize their Fake chicken just as they would their traditional chicken, with the same format and provision choices.
Another surprising option? Gluten-free fried chicken. Proposition Chicken itself seems shocked to offer this one if their liberal use of exclamation points is any indicator. The menu entry for the dish reads "Available Gluten Free (Yes! Gluten-Free Fried Chicken!)"
Proposition Chicken has locations in Oakland and San Francisco, as well as in the South Bay and Lafayette.
For all my best efforts, this list only begins to scratch the surface of the excellent fried chicken options in the Bay Area. I've focused mainly on Southern American-style fried chicken here, and haven't even attempted to delve into the amazingness that is the Bay Area's Korean, Chinese, Filipino and other Asian fried chicken options.
Think I missed something fundamental? Got a hidden gem fried chicken place I need to try? Let me know in the comments.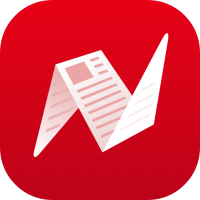 This is original content from NewsBreak's Creator Program. Join today to publish and share your own content.