Billionaire Richard Branson made headlines when he announced that he would become the first billionaire to launch into space on a rocket ship that he himself had built. According to an announcement by Virgin Galactic, Branson's space company, "the flight window for the next rocket-powered test flight of its SpaceShipTwo Unity opens July 11, pending weather and technical checks."
Branson made good on his promise today, successfuly flying into space in a historic Sunday morning flight.
The flight lauched from Spaceport America, a private space hub in New Mexico. It was sponsored by New Mexico True, part of the state's Tourism Depatment. According to the flight's original announcement, the mission was the 22nd test flight for the young space company, as well as its 4th crewed mission. The flight is also be the first one with a full crew.
Here's the kicker, though. Among the crew for the July 11th flight into space, the company confirmed, was founder Sir Richard Branson, who launched on his own rocket ship in order to test "the private astronaut experience." The company's ultimate goal is to launch paying travelers into space in the same manner from its New Mexico spaceport, opening up the market for so-called space tourism.
Branson's choice to fly on July 11th is likely a response to similar announcements from rival space billionaires Elon Musk and Jeff Bezos. Each of the tech moguls also owns a private spaceflight company (SpaceX and Blue Origin, respectively), and each had previously announced that they would soon ride their own rocket, attempting to set the record as the first billionaire to fly into space on a rocket from their own company.
Branson's decision to fly now was likely an attempt to preempt his rivals, and gain bragging rights in the ongoing private space race. Already, tensions are high and rivalries are growing. According to Insider, Bezos and others are already challenging Branson's flight, saying that it wouldn't go high enough to actually reach space.
Unlike SpaceX and Blue Origin, which use more conventional launch methods, Branson's company first flies its rocket plane to a high altitude connected to a conventional aircraft, and then releases it, fires up a rocket booster, and flies in a big curve right to the edge of space (or ideally just past it), before dropping back to earth and landing like a normal plane.
Another historic first set by the flight? Virgin Galactic's announcement said that the flight was the first from the company to be streamed live online. As the announcement shared: "Audiences around the world are invited to participate virtually in the Unity 22 test flight and see first-hand the extraordinary experience Virgin Galactic is creating for future astronauts."
It's a compelling proposition to watch a launch live, but also nerve-racking, as spaceflight always involves risks. In 2014, a test pilot died while piloting a similar Virgin Galactic flight. Thankfully, the same fate did not befall Branson and his crew. Want to watch the launch video recording? You can do so here.
As of Sunday morning, about 550,000 people had tuned in to watch, and the flight was initially delayed 30 minutes due to weather. The livestream was hosted by comedian Stephen Colbert. Best of luck to Branson and his fellow space billionaires as they continue their historic conquests.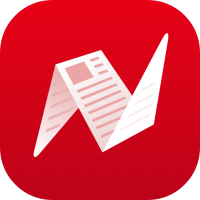 This is original content from NewsBreak's Creator Program. Join today to publish and share your own content.