Ever found yourself in this scenario? Maybe you just drove through a dusty area like California's Central Valley, or it's been snowy in your area and there's a bunch of salt on the road. You're sitting in your car, preparing to back out of a parking space. You shift into reverse, glance down at your dashboard to check your backup camera, and see…a blurry mess.
The most likely reason? Your backup camera's lens got dirty, and the dust or salt residue on the camera is preventing it from showing a clear view of the area behind your car. Luckily, the problem is easy to fix. And even if you haven't driven through nasty conditions, it's still a good idea to periodically clean your backup camera, so you have as clear of a view of the area behind your car as possible.
Here's how to do it.
Find the Lens
Make sure you're in a safe area, where you can stand behind your car without another one hitting you. Also, never leave your car running if you're cleaning it in your garage, as the car monoxide could kill you. (I didn't intend for this article to take such a morbid turn. Sorry). Look at the back of your car, and try to locate the tiny lens of your backup camera.
Often, the camera will be located just above the license plate. In many cases, the lens is tucked under a lip or ridge in the car's body, the better to keep falling rain from hitting it. Some cars with hatchbacks have their backup cameras towards the top of the hatchback, so it gets a higher-angle view of the road below.
Take a look around the back of your own car, and find the lens. There's a good chance it will be dirty if you're seeing blurry or messy video on the dash video feed.
Clean it Off
Next, clean the lens! 
There's two things to avoid here. Firstly, make sure to avoid using any kind of abrasive cleaner. Traditional soap--and even paper towels--can potentially be rough enough to scratch the backup camera's lens. If you do that, the temporary annoyance of a dirty camera could fast morph into the permanent annoyance of a damaged one.
The second thing to avoid is using a cleaner which leaves any kind of residue, as this can make the video feed even foggier. Again, traditional soap and many car cleaners, which often contain wax in order to make your car's finish shine are a bad idea. A better option? Rubbing alcohol, or a non-abrasive, streak-free glass cleaner like Windex. 
As a general rule, if you wouldn't use a cleaning cloth or cleaning solution on the lens of a high-end DSLR, you shouldn't use it on your backup camera. Why? According to car website Repairpal, replacing a damaged backup camera will cost you at least $645 on average. That's about the cost of a typical consumer camera lens. If you wouldn't risk a DSLR's delicate, expensive glass with an abrasive cleaner or cloth, don't risk your backup camera, either.
Again, rubbing alcohol is a good cleaning option. Put some on a non-abrasive cloth (like a microfiber cloth) or a cotton ball. Or, use my favorite "life hack" for cleaning your backup camera--a sensitive skin baby wipe. These wipes are super gentle and non-abrasive, pre-wetted, and designed to avoid shredding. They make a perfect, easy to use option.
Once you have your cloth ready, use gentle pressure to clean the backup camera's lens, and wipe in one direction only. Keep wiping until you've removed all the dirt and grime.
Test It
As a final step, test to make sure your camera is now clear. Put the car in reverse, and check out the video feed. It should be much clearer and crisper. If you haven't cleaned it in a while, you might be shocked by how much better the video looks. Backup cameras often have pretty lousy optics, so even a little dirt on the lens can really degrade image quality.
A dirt camera isn't just aesthetically problematic, either--it's a safety issue. If your lens gets dirty, you could miss something crucial in the video feed (a car, or perhaps a tree) when you're reversing. And even if you can still make things out in the video, your car's automated systems (like cross traffic detection) might work less well if the backup camera's lens is dirty. That could lead to an accident, or even cost a life if you reverse into traffic.
So if you haven't cleaned it in a while--and especially if you've just driven through an especially dusty or snowy area--check your car's backup camera and clean it today.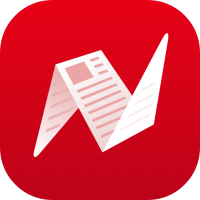 This is original content from NewsBreak's Creator Program. Join today to publish and share your own content.