City Center Bishop Ranch in San Ramon, California announced a new Live Art Thursdays series, in which top street artists will create masterpieces live in front of visitors to the popular shopping center.
The events will be held every third Thursday from July to October, from 4-8pm and will culminate in an Art Show and Open House on October 21 where artists will be able to sell their wares.
The first event on July 15 will feature the following artists, as described by a spokesperson from Bishop Ranch.
Aguna, also known as Vanessa Solari Espinoza, is an internationally acclaimed, multi-dimensional contemporary artist converging traditional large-scale murals and contemporary street art by painting prolific imagery as calls to action. Her themes encompass black liberation, women's empowerment, and environmental and racial justice issues.

Bloved specializes in tattoo art while also creating wall murals for outdoor spaces. His primary style includes bold block letters with a black and white contrast.

CAMER1 Sf, also known as Cameron Moberg, believes that art has a theme of life, nature, positivity, and spirituality. Growing up surrounded by concrete buildings, he wanted to contrast his surroundings by changing the mood of his community. He strives to bring warmth and nature to a place where nature is lacking.

Pawn, also known as Ryan Rhodes, is a Sacramento, CA-based artist specializing in spray paint and acrylics. His work ranges from mystical dreamscapes in shades of blue, to hyper-realistic and monochromatic pieces.

Ricky Watts is most notably recognized for his abstract work of fluid shapes and psychedelic color patterns. As a self-taught artist, he specializes in large-scale murals as well as paintings on canvas, and his work can be found throughout the country.
Future featured artists will include:
Alice Lee is a Bay Area native, and an independent illustrator and muralist who strives to create work with heart, purpose, and originality. She has developed illustration systems for companies including Slack, WordPress, Facebook, and Dropbox.

EON75, also known as Mex Ehrman, is a muralist and live painter. His approach to art is founded in his advanced architectural education, setting a foundation of rigid structure and then incorporating rhythm, harmony, nature, and brilliant colors. EON stands for "Extermination of Normality."

The Illuminaries are four Bay Area and San Diego professional street art muralists and graphic artists. Steve Ha, Tim Hon, Romali Licudan, and Eric Nodora specialize in high-impact and energizing decor. Their passion and goal are to improve indoor and outdoor spaces through the creative use of traditional or digital mediums.

Nora Bruhn is a Bay Area-based artist who specializes in painting large-scale murals cast in dramatic lighting. Her work showcases the perfect contrast of nature, femininity, and sexuality in her work.

Norman "Vogue" Chuck is an American graffiti artist, calligraphist, illustrator and graphic designer best known for his photorealistic "Spraycan Art" and Murals. A Bay Area native, Norman's unique style and work ethic was shaped by his studies at The Academy of Art, his family, friends and passion for street art. The creative forces behind his work are clean designs, sharp calligraphy, street life and hip hop.
For more information about "Live Art Thursdays" and the artist schedule, please visit: https://www.citycenterbishopranch.com/events/live-art-thursdays/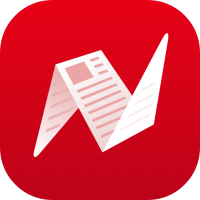 This is original content from NewsBreak's Creator Program. Join today to publish and share your own content.