A new ordinance in Los Angeles, California would ban homeless encampments in the city, taking a major step in the direction of criminalizing homelessness, according to reporting by CBS Los Angeles.
The ban is currently being considered by Los Angeles' city council. To become a law in the city, the ban would need a unanimous vote during its initial consideration. That did not occur, as an early July vote led to a 13-2 result.
A second vote later this month requires only 8 votes to pass. Given that the ordinance received 13 affirmative votes the first time around, it is likely to pass by late July.
The law, according to CBS Los Angeles' reporting, would ban homeless encampments on sidewalks and driveways, freeway overpasses and onramps, and near libraries, parks, schools and existing homeless shelters.
Technically, the ban is not directed at homeless persons, but only at people who camp outdoors in the city. In effect, however, banning encampments is directed at clearing the city's unhoused population, which has reportedly swelled during the Covid-19 pandemic.
Under the proposed ordinance, people camping outdoors would first receive a two-week notice and offered shelter. If they refused to remove their encampments, they could be fined, but reportedly would not be arrested. Still, the ban likely establishes the authority needed to forcibly remove people and encampments which would be illegal under the ban, at least following a two-week notice period.
The city reportedly currently has an anti-camping law on the books, but it has not been enforced during Covid-19. The new ban would extend the current ban to night time hours instead of only daytime hours, and would also likely begin to be enforced again, as California reopens and emerges from the Covid-19 pandemic.
According to KTLA, the new ban followed a more punitive one which did not make it out of committees, which would have provided for more police involvement and arrests if people refused to leave encampments. During opportunities for public comment, most people were reportedly in favor of the ordinance, but some spoke out against it vehemently, including using profanity in their responses and calling it "draconian".
Despite these objects, and reportedly over protests from homeless advocacy groups, the ordinance looks likely to pass. How it will be enforced remains to be seen. Again, it may pave the way for forceful removal of encampments even without arrests, or may pave the way for other measures which impose other criminal penalties on people who do not leave encampments, or on the unhouse homeless more generally.
What will become of Los Angeles' current homeless population remains to be seen. The city's shelters can only provide for a small portion of its unhoused residents, so if they are banned from the streets, it's unclear where they might go.
What do you think of Los Angeles' new move towards criminalizing homelessness? Is it an important public safety measure, or a step in the wrong direction for the city's vulnerable residents? Let me know in the comments.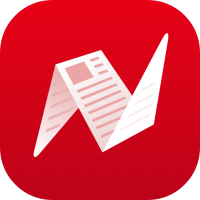 This is original content from NewsBreak's Creator Program. Join today to publish and share your own content.