Famous New York City restaurateur Keith McNally made a splash on Instagram this week when he shared that he allowed the waitstaff at his fancy New York City restaurant Balthazar to drink a glass of rose wine before the evening service.
McNally wrote that the previous night, "I allowed my Balthazar staff to drink a full glass or rose before service began". McNally described the experiment as "one time only", implying that his waitstaff usually aren't allowed to drink on the job.
The most surprising thing? According to McNally's Instagram post, tips were 5% higher on the night that his waitstaff were inebriated, versus a normal night. The implication is that drinking a bit of rose wine before going to work helped his staff to better serve customers, resulting in customers giving them more tips. McNally called the results surprising.
McNally's post was met with mostly positive responses on Instagram. Another user wrote that in working at a different restaurant, "We were always allowed a beer or a glass of wine with our food before service. It did no harm at all and in fact for many it made a difference to feel trusted." Perhaps if waiters are a bit intoxicated, they come off as more relaxed and approachable, the respondent implied.
It's also possible that if the waiters felt they had a better sense for the merits of the restaurant's rose wine, they were better equipped to recommend it to patrons. A glass of the wine goes for $16 at the restaurant, so if waiters recommended it more often than usual because of their firsthand experience, tips might increase.
Is the experiment really so bold, though? According to reporting by NBC New York, more than a third of New Yorkers reported drinking on the job during the Covid-19 pandemic, especially since many were working remotely. If you feel that your drinking is problematic, contact SAMHSA's National Helpline, 1-800-662-HELP (4357).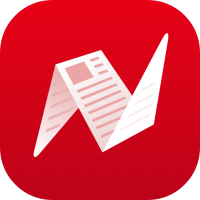 This is original content from NewsBreak's Creator Program. Join today to publish and share your own content.