(The family's flag after the alleged arson. Courtesy Jason R.)
Pleasant Hill, California resident Jason R reported via a post on the social network Nextdoor that on February 15, 2021 at approximately 7:45pm, an alleged arsonist set fire to an American flag outside his family's Strandwood-Linda-Lane home.
Jason R wrote that his family was having a late dinner when they noticed lights from an emergency vehicle in their front yard. When they exited their home, they were told by emergency crews that someone had set their American Flag on their front fence on fire.
As the family exited, firefighters were getting the blaze under control. Jason R was told that a passing motorist had seen the fire and called it in. Jason R reported that the flag was located on a wooden fence, and the blaze could easily have spread to a nearby oak tree, and then put his home and property in jeopardy.
From the resident's post, it appeared possible that the flag was specifically targeted in the alleged arson incident, perhaps by a person attempting to make a political or other statement. This raises concerns about the alleged arsonsist's motivations, but also about general public safety, as Jason R points out that the blaze could easily have threatened the entire neighorhood had fire crews not responded as quickly as they did.
Other residents responded with concern and compassion for the family, as well as disgust regarding the alleged flag burning.
Cheryl C wrote "Just when I think things can't get worse. That is a despicable thing to do. I pray the culprit will be caught!". Zulema C wrote "Sorry to hear about this. Happy that you and your family are safe."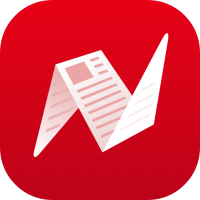 Other residents urged Jason R and his family to seek out surveillance footage of the incident from neighbors' cameras. Amador A wrote "See if your neighbors have cameras. Ring has an app where one can share." Jason R stated that he planned to install a camera so that he could obtain security footage of any future incidents if the alleged arsonist returns.
Some residents offered support beyond only words of condolence. Resident Randy E wrote that "I'm so sorry to hear about this. I would like to replace your American flag", and further added that "My father was 82nd airborne, both my grandpas were in the navy. My best friend died in Afghanistan. Their service and sacrifice for that flag are too important."
Resident Rochelle M echoed this sentiment regarding the symbolism of the flag, writing "Absolutlely right Randy. My Grandparents also served in the military, my Dad was in the Navy, my nephew died from injuries sustained in Bahrain and my son is currently serving in the Navy. Freedom isn't free and I will always stand for our beautiful flag with my hand over my heart."
It was not immediately clear whether Jason R was planning to accept the offers of a new flag. Jason R responded, however, that he did plan to replate the flag. He also stated that "My father in law is in the American legion and took the [damaged] flag to dispose of it properly." A flag drop box--for those who wish to respectfully dispose of damaged or worn out American Flags--is available in downtown Lafayette at the Lafayette Veterans Memorial Center on Mount Diablo Blvd.
Other residents expressed concerns about whether this was an isolated incident, or if more flag burnings might occur in the community.
As always, any suspects are presumed innocent until found guilty in a court of law. If you have experienced a flag burning incident or other incident of arson, contact your local emergency services department or police agency.
For more local news coverage, follow me here on News Break.