(Photos courtesy Gado Images)
Over the Summer, Castro Street in downtown Mountain View, California, transformed itself into an outdoor dining area. The street was closed to traffic, and restaurants erected large outdoor dining tents. The city launched its Castro Summer StrEats program, encouraging locals to dine outdoors, when this was allowed under regional public health orders.
Today, as San Mateo County remains in the Purple Tier of Covid-19 restrictions, the street is still closed to vehicle traffic, but outdoor dining is shuttered. Despite this, many restaurants are still serving a robust crowd of patrons seeking takeout food. Oren's Hummus, a popular local hummus and Israeli restaurant, had a line several people long on a recent Sunday morning.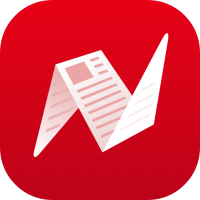 This is the Silicon Valley, so local companies have gotten creative, and are using tech to continue serving customers during the pandemic. Many have partnered with Starship, a local robot company which is using small robots to deliver food from Castro Street restaurants to those in the area. The robots pick up food, drive it to a customer's location, and then unlock their backs, allowed customers to remove their meal.
Still, the area has clearly suffered during the pandemic. Many stores had closure notices pasted in their windows, and several were boarded up. The Flights location in Mountain View had a closure notice, although the Los Gatos location appears to remain open.
Many offices appeared to be unoccupied as well, with For Rent signs on display. The street's bustling crowds were mostly absent, but local businesses were banding together in the Shop Safe, Support Local campaign.
Castro Street appears hard hit by the pandemic, but demand for its restaurants is still present, and residents are adapting to the pandemic in uniquely Silicon Valley ways.
Follow me here on News Break for more local food and business stories.