(Credit Gado Images)
At exactly 12 noon on Friday, December 18, 2020, residents of Contra Costa County received a Severe Alert emergency text message from the state of California.
The Severe Alert read "State of California: All Bay Area counties now under state stay at home order. This builds on previous local orders. Covid-19 is spreading rapidly. Stay home except for essential activity. Wear a mask. Keep your distance. Visit covid19.ca.gov" As part of the states emergency alert capabilities, the message was sent even to residents who did not previously subscribe to any specific system.
Previously, several Bay Area counties had opted into a voluntary early lockdown, in advance of mandatory orders from the state. Notably, San Mateo County, which includes Half Moon Bay and other cities, did not immediately opt into the early lockdown.
As of today, San Mateo and every other county in the Bay Area is now under the State lockdown, which restricts gyms, in-person dining, nail salons, and many other businesses. Many restaurants remain open for delivery and take-out orders. Most offices--except those performing essential work--are closed.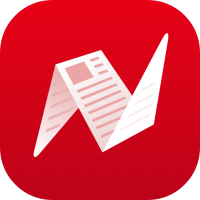 The measure is likely intended to prevent holiday gatherings that might further spread the virus. The messages states that Covid-19 is currently spreadind rapdily in the region. The new order means that every county from Southern California as far north as Sacramento is now under lockdown. East Bay or San Francisco residents who had hoped to escape to other local counties for outdoor dining during the holidays will now be thwarted.
Despite the order, some restaurants have chosen to defy the lockdowns and stay open. Notably, a coalition of restaurants in Danville, California has announced their intention to remain open even as the orders are expanded. Contra Costa County declined to raise fines for businesses which defy the order, but had previously considered fines as high as $20,000. The impact of the state order on enforcement was not immediately clear.
As suggested in the emergency message, state residents can visit covid19.ca.gov for more information about the lockdown. The site says that as of December 18, 2020, Covid-19 has killed over 22,000 Californians, and both cases and deaths have spiked dramatically since November. ICUs are filling up, and less than 1,500 ICU beds were available statewide as of 12/17/2020.
Follow me here on News Break for more reporting about the lockdowns.