Tonight is the last night of the Jewish holiday of Chanukah (also spelled Hanukkah). To honor Chanukah, expand your horizons, teach your family about other cultures, and support local Bay Area small businesses, why not try a meal (or a dessert) from one of these Bay Area restaurants which are Jewish-owned?
Or better yet, why not make them part of your dining routine year round?
Wise Sons - Oakland
(All photos credit Gado Images)
Wise Sons is the best Jewish, Kosher-style deli in the San Francisco Bay Area. If you grew up on the East Coast and have been looking for a traditional New York style deli, look no further--Wise Songs is the place to go.
The deli, which has a location in Oakland, serves staples like matzoh ball soup, a delicious pastrami sandwich, reubens (not Kosher), and Jewish specialities like latkes and chopped liver. You can get these foods year round, and the deli also offers special family meals for major Jewish holidays including Chanukah, Rosh Hashanah and more.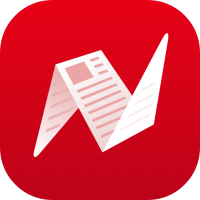 Grand Bakery - Oakland
Grand Bakery serves up delicious treats throughout the year. But for Chanukah, they make a tasty version of the Jewish specialty sufganiyot. These tasty, jelly-filled donuts aren't too sweet. They're more like a jelly filled cream puff than something you'd get at Dunkins.
And they're a traditional part of the Chanukah celebration, since they're fried in oil, which evokes the Chanukah miracle of oil burning for 8 nights. Celebrating different cultures has never been so tasty!
Boichik Bagels - Berkeley
Boichik Bagels has a motto: "There are now good bagels in the Bay Area." Before, it was challenging or impossible to find a true New York style bagel in the Bay. People would even import them from New York by mail order, or ask friends to bring back frozen bagels when they traveled to the East Coast pre-covid.
Now, you can get New York style bagels close to home. I admit I was skeptical at first, but these bagels really are as good as the ones you'd find on the East Coast. For a traditional treat, try their lox and bagel, with capers, tomato, and more if you like.
Zoonie's Candy Shop - Lafayette
Zoonie's Candy Shop is a nostalgic candy shop on Mount Diablo Blvd in downtown Lafayette. It's a huge store, with sections for everything from gourmet chocolates and gelato to jelly beans, nostalgic candies, and candies from Japan and England. It's a fantastic place to take kids, and has a retro, soda fountain feel which is perfect for the older set too.
As a Jewish-owned business, Zoonie's will make you a great Chanukah gift bag, with blue and white candies in the traditional Chanukah colors. Check out Gelt, or traditional chocolate Chanukah coins which are often used for the Dreidel game. They have other Jewish items, too, like a bag of Orthodox Chews--salt water taffy in blue and white with Hebrew-like lettering. It's a funny holiday gift for a Jewish friend or family member.
Sunrise Bistro
Sunrise Bistro in Walnut Creek offers a variety of sandwiches and scrambles to go. People love their baked goods and speciality coffees in the morning, too. They have a full Kosher catering menu, and are a popular choice to cater Jewish families' events in the area.
Check out their Reuben sandwich, and tasty bowls and wraps.
Oren's Hummus - Mountain View, Palo Alto, San Francisco
Oren's has the best hummus outside of Israel. While the other items on this list are primarily Ashkenazi Jewish foods, Oren's covers the Sephardic end of the spectrum, with amazing hummus (you can get it with lamb, liver and more on top), Israeli salad, labane, and more.
Come for the hummus, and stay for their pita bread, which is fresh baked and amazing. They also provide condiments like green harissa and a spicy garlic sauce with your order, which gives their hummus even more flavor.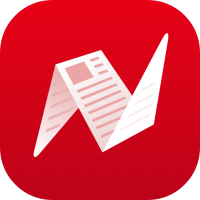 Lottie's - Danville and Walnut Creek
Lottie's is a Jewish-owned ice cream place that takes the remarkable step of pasteurizing their own milk to create the best possible ice cream, with fresh and innovative flavors. On Jewish holidays like Rosh Hashanah, they offer special flavors like Apples and Honey, which blend in traditional elements of the holiday meal.
Even on non-holidays, you'll want to try their amazing roasted strawberry, banana chocolate chip, and their traditional chocolate ice cream too.
Tal's Patisserie - Danville
Tal hails from Israel, and the traditional Jewish treats she serves at her bakery in Danville taste like they came straight from a Jerusalem souk. Everything at Tal's Patisserie is tasty, but she specializes in delicious challah for the weekly Shabbat holiday (it makes amazing French toast on Sunday morning), as well as some of the best macarons in the area.
Tal's delivers to several regions in the East Bay, and also offers challah making and other cooking classes for kids via Zoom.
Even if you're not Jewish yourself, there's never a better time to learn about another culture and support local businesses. Check out these Jewish-owned businesses for Chanukah and beyond.