(2019 file photo courtesy Gado Images)
According to several news outlets, the first set of trucks carrying the recently-cleared Covid-19 vaccine from pharmaceutical company Pfizer have left the company's facility in Kalamazoo, Michigan. The vaccine--which needs to be held at temperatures as low as negative 70 degrees C in order to be effective--appears to have been shipped using contract carriers Fedex, Boyle Shipping and UPS, who have previous expertise in cold chain shipping.
Videos posted to Twitter show cheering crowds gathering outside the facility to celebrate the trucks' departure, some waving Trump flags and other political flags. The trucks appear to be escorted by several other vehicles.
Several members of the assembled crowd give "thumbs up" as the trucks pass by. Others reported that a GPS and thermal sensor will be embedded in each box of vaccine, which were packed at Pfizer's facility earlier this morning. The use of temperature loggers and location trackers is common for cold chain shipments of sensitive pharmaceutical products.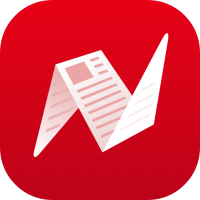 The trucks will take the new vaccine to 145 sites across all US states by tomorrow. An additional 425 sites will receive shipments on Tuesday, with the final 66 sites in the initial vaccine rollout receiving the shots on Wednesday. Only facilities which can handle the extremely cold temperatures that the vaccine requires will initially receive it.
The vaccine brings new hope in the fight against the coronavirus, which is captured in the extreme excitement of crowds gathering to see the trucks off. The process of rolling out the vaccine nationally will be a long and challenging one, but the departure of Pfizer's trucks marks a dramatic first step.