(Photos courtesy Gado Images)
On Sunday, December 6, 2020 the San Francisco Bay Area entered a second major Covid-19 lockdown, which restricted in-person dining, use of playgrounds, worship services, and much else. Retail was also restricted to operating at 20% of normal capacity.
The restrictions did little to dampen the holiday spirit at City Center Bishop Ranch. The upscale shopping complex in San Ramon's Bishop Ranch office park decorated for the holidays and proceeded with celebrations in a socially-distanced, Covid-19 responsible way. Despite the lockdowns, you can go to City Center now to get a taste of the normal holiday cheer if it is safe for you to do so personally (follow your physician's recommendations, of course).
In previous years, City Center installed a large Christmas tree in the central plaza. This year, they opted instead for a series of smaller tree displays throughout the shopping center.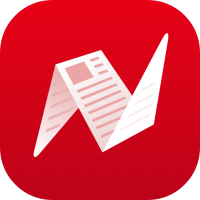 You can seek there out, and get a holiday photo in front of one. They might be less dramatic than a single large tree, but they're still beautifully decorated and would make for a great holiday snapshot.
In normal years, Santa Claus would pay a visit, and kids could sit on his lap and ask for presents. This year that's not possible, but instead City Center has invited a socially-distanced Santa Claus. Kids can interact with Saint Nick via a video screen, ask for their choice of presents, read their Christmas letters, and otherwise celebrate a beloved Christmas tradition--safely and responsibly. Mrs. Claus is there in person to direct the visits, and there is a socially distanced line for when Santa's remote workshop gets busy.
As of Sunday, people were gathering at City Center, but keeping a safe distance. You can still go there to shop for holiday gifts, or get takeout from one of the mall's restaurants and eat it in nearby Central Park. Check out Gio Gelati, which has the best gelato in the Bay Area and has been offering special holiday flavors.
Those who are at higher risk or are remaining in their homes for the lockdowns can order delivery food from many of City Center's restaurants via standard delivery apps. Mendocino Farms, Delarosa, Boba Guys, and Gio Gelati all deliver to local customers via Doordash.
Especially with lockdowns now in effect, this will be a different Christmas season for the Bay Area. But thanks to efforts like those at City Center, there are still plenty of ways to get in the holiday spirit today.