At around 3:15pm on November 24th a major crash blocked multiple lanes on Northbound 680 near Danville, just south of Diablo Road. The crash appeared to involve at least three vehicles, which sustained major damage.
Fire units were on the scene as of 3:30. Traffic proceeded slowly, with at least 2 lanes blocked by the wreck. Rubbernecking delays occurred on Southbound 680 as well, though they were not as severe as delays traveling Northbound.
The crash was just one of many which occurred in the San Francisco Bay Area during the busy Thanksgiving travel period. Despites warnings regarding travel and the coronavirus, many in the Bay Area traveled around the region, or to nearby areas including Lake Tahoe.
During the busy holiday period, crashes involving drunk driving and driving under the influence tend to escalate, as well.
One major crash occurred in Oakley on Thanksgiving day. Two were reported injured in the crash. The cause is under investigation and is not immediately clear. One person involved in the crash was reportedly airlifted to John Muir Hospital.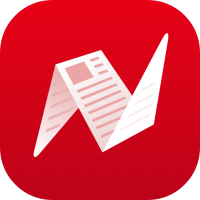 Earlier, two separate car crashes near Brentwood, California on November 22 reportedly sent 5 people to the hospital. The California Highway Patrol is investigating the cause of both incidents.
It's likely that fewer traffic accidents will occur this holiday season, due to ongoing Stay at Home orders in many Bay Area counties. These advisories require a curfew after 10pm in many cases, which ends at 5am each day. Nighttime hours tend to be among the most dangerous for holiday vehicle accidents, so restricting travel during these hours will likely ease the burden of holiday accidents.
How can travelers during the holiday season stay safe on the roads? The Centers for Disease Control offers a variety of advice.
The CDC's most important advice is to avoid driving under the influence of drugs or alcohol. The CDC says that driving under the influence kills 10,800 per year, and many of these deaths occur during the holidays, when people are gathering for meals and celebrations. If you do choose to travel this holiday season, designate a driver.
Distraction, the CDC says, also causes deaths and accidents during holiday driving. Especially in the busy Bay Area, where people are used to connectivity 24/7 and technology is a prominent industry, it's easy to be distracted by a text message, which can result in a crash or injury on the road.
Weather conditions are also a concern. We have now entered the rainy season in California. While Thanksgiving was relatively dry, rains will likely be present through the Christmas travel season. Plan ahead for rainy weather, and be cautious of snow and other dangerous conditions if you travel into the Sierra Nevada mountains or to Lake Tahoe.
Remember, too, that this year with Covid-19, many in the Bay Area will likely choose to drive rather than fly during the holidays. That means that roads (and local destinations) are likely to be more congested. Plan extra time so that you don't have to rush, or consider staying put for the holidays this year.