Many people would say that it's crazy to open a new restaurant in the height of the Covid-19 pandemic, especially in an upscale location like City Center Bishop Ranch. But that didn't stop Ramen Hiroshi from opening their latest restaurant at the luxury shopping center in early Fall of 2020.
Ramen Hiroshi's newest location was planned for months before Covid-19 began, and construction had begun on the restaurant's storefront. When the pandemic hit, the opening appeared to have been delayed. Several months ago, however, it proceeded, and Ramen Hiroshi is now open and serving delicious, authentic ramen, as well as other Japanese specialties.
Ramen Hiroshi is located on the second level of City Center, across from Equinox and adjacent to the Social Affair wine bar. With the current Contra Costa public health orders, the restaurant is offering carryout and outdoor dining only, although it has a dining room decorated in an industrial style, with raw wooden chairs and attractive display of colorful ramen bowls, to serve guests in better times.
Presently, sit-down service is outside along the upper level of City Center, at outdoor tables with propane warmers. Sitting outside at the restaurant was pleasant in late November, even without coverings on the tables.
Unsurprisingly given the restaurant's name, Ramen Hiroshi emphasizes Japanese ramen soup dishes. This isn't your college-era cup of noodles ramen, though. The dishes use ingredients like Berkshire pork to enliven and elevate what would otherwise be a fairly basic dish.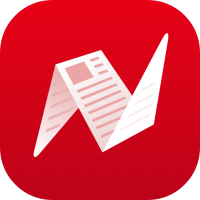 Ramen Hiroshi offers a variety of ramen options with different broths, including a soy base, a sea salt base, and the restaurant's signature Tonkatsu pork base. Ramen Hiroshi also offers a spicy tonkotsu ramen with a creamy sesame broth. Traditional and innovative Japanese appetizers are also on offer, including various gyoza, edamame, and slices of the restaurant's Berkshire pork belly.
On my visit, I had the signature Hiroshi Tonkotsu Ramen. The broth was creamy and had just the right amount of rich, fatty flavor--exactly how a good pork broth cooked with real bones should taste. My ramen was served with traditional accompaniments, including a boiled egg, pork belly slices, mushrooms, and pickled ginger. Chili paste on the side made for a spicier version of the traditional broth.
Ramen Hiroshi serves its ramen in ornate bowls, and mine came in a black and white monochrome design. The restaurant does not offer kids meals, but provides kids' plates and spoons in colorful designs. The soy sauce based ramen is a good option for kids who prefer milder flavors and little spiciness.
Eating outdoors at City Center was pleasant, and the service was speedy and friendly. The restaurant has limited outdoor seating, so in-person dining is likely to get busy with longer wait times during the evening dinner rush, especially on weekends. Mid day on Sunday, there was no wait for the restaurant. Prices were reasonable, with ramen dishes costing between $14 and $20.
If you're looking for delicious, upscale ramen in a nice outdoor setting right at City Center, Ramen Hiroshi is a great option.