There is a lot going on in the food world! Especially after years of quarantine cooking, people are finding new ingredients and tools to experiment with for a "restaurant-at-home" experience. Creating something new is now the norm, which brought oil infusion from the back-of-house of restaurants into homes everywhere. Different cuisines have various elements that work together in perfect harmony to create the most suitable flavor profile; all cultures have some history of infused staples. Most people infuse things one way or another, but when taken in the cooking context, there is always a fear of creating a mess or destroying expensive ingredients by failing to control temperature. Christina Bellman of LĒVO Oil Infusion, Inc. developed a kitchen appliance to tackle these fears and make infusion accessible to homeowners and amateurs.
Food infusions are common and widely used to enhance flavor without additives. It basically means to steep or immerse an ingredient in a liquid to extract the flavor out of it. The liquid in which it is steeped can be anything such as water, milk, oil, vinegar, syrup, honey, or even tea. In addition, people use various types of herbs to create the perfect infusion.
One of the most common and perhaps tastier ways of infusing is by using oil. The result is a flavored oil that can now be used to cook various types of dishes or even homemade skincare. To make such oil, people use numerous types of ingredients such as truffle, garlic, lavender, and more. These infusions can be done in either hot or cold liquids, but most people prefer to make them in the former because higher temperatures fasten the entire infusion process.
When having an open infusion system such as an open pot or stove, the ingredients will meld together, but the elements that make up the aroma (and some of the flavor) are released into the air due. It is possible to make a flavorful infusion this way, but it still will be less flavorsome (and more smelly in your home) than what it could have been if it were to be made using a closed system such as LĒVO, which captures all of the elements inside to ensure everything blends perfectly together.
Getting Everything Right
One of the most important factors is to get the temperature right because it majorly affects not just how well but also how quickly the flavor is extracted from the agents. If the liquid is infused for a longer duration, the final flavor profile is going to be stronger. Overheating on a stovetop can cause free radicals in oils to be released and become unhealthy to consume.
This is why it is important to use an appliance through which you can control the temperature easily to avoid your infusion getting spoiled. Some ingredients take longer to infuse, whereas others take a lesser time. It all depends on the thickness of the liquid. If you are using milk, it will infuse faster than honey, and likewise, butter might infuse quicker than milk. With LEVO, you can walk away for the minutes or hours you are infusing and not worry about it.
With temperature comes another important factor; pressure! The higher it is, the better flavor it will help extract. Adding pressure will also speed up the infusion process because it helps in releasing the flavor from the agents.
If you get everything right, you should not have a mess in front of you. It is very common for people to be all over the place when infusing multiple elements together. People love to experiment but end up complaining due to the mess they create. No one wants that! Using appliances such as LĒVO to complete the infusion process prevents people from creating a mess through spillage or any other way.
Is There A Concern?
Everyone needs to be careful, especially with what you put in your mouth. Seeking the best taste can sometimes backfire if one is naïve.
Stovetop and manual methods of infusion have less shelf-life in the end product and are more prone to becoming a welcoming environment for bacteria to thrive in. You can avoid this by drying your herbs first to remove excess water (LEVO has a DRY cycle, for example). The more moist your herbs are, the more oil and water will have to coexist and potentially create an environment for mold over time.
It is completely fine to use oil and other liquids for infusion; there is little to no risk involved if you are careful and do everything properly. If you do everything right, at-home infusions can last just as long (or longer!) than store-bought infusions that use chemicals to flavor them.
There are some safety tips you can follow:
To store the infusion, whatever you use should be properly sterilized.
With the herbs or products you use, be sure they are perfectly washed to free them from every sort of contaminants.
For infusions with more moist herbs (such as freshly picked from your garden), consume within 7-10 days. If you want to use them longer, use the LEVO DRY mode or a food dehydrator.
Store it in a cool and dry place. Or, you can freeze or refrigerate! With this, you can store anything extra with minimal risk of bacteria affecting it.
Using appliances instead of traditional infusion techniques will help prevent wastage and will definitely create less of a mess. These appliances are designed for crowded countertops and are affordable. Create the perfect blend for food, skincare, and so much more with minimal effort!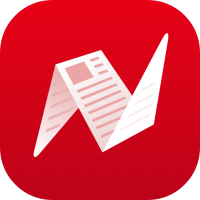 This is original content from NewsBreak's Creator Program. Join today to publish and share your own content.