Not every house you live in can be called a 'home'.
With the housing industry booming, new houses are being constructed regularly. Of course, you can choose any place to live in, but most of these houses are simply empty husks that lack your creativity and personal touch. In addition, most of the designs of these houses lack the aesthetic sense, which eventually kills the room for improvement.
There is only so much you can do to change your house. It often becomes challenging to reshape a room or two, let alone your entire house. To upgrade your home, you do not always have to reconstruct. There are certain things you can add to ameliorate your living space:
Sidings
Sidings are great to improve the overall look of your house. Besides the aesthetics, they help protect your place from different weather elements like snow, rain, sunlight, and wind. Different types of sidings are available on the market, ranging from stone and brick veneers to stucco, wood-tone sidings, and James Hardie sidings.
It is essential to choose the best quality of sidings available to achieve ultimate protection and stand out from the rest of the crowd. If you plan on getting the market's leading sidings installed, GS Exterior Experts is the preferred siding contractor for James Hardie sidings.
Mirrors
This might sound weird, but mirrors actually have the effect of creating an illusion of visually expanding the room. Place the mirrors on the closet doors, or anywhere you like to make the place look spacious!
Paint
You can use bright or visually appealing colors to refresh the look of the interior as well as the exterior. If the colors are dull, the overall house looks gloomy.
Greenery
Placing small plant pots or jars in your room or living area will decorate your room which will help uplift your mood.
Roofing
Not a lot of people think about changing or upgrading their roofing. Imagine the exterior of your house being on-point; everything going well with each other – suddenly you look at your old, rusty, not so appealing roofing and the entire design sense goes down the drain just because of that single element. Your house should look good from top to bottom to create the perfect harmony you are looking for.
Choosing the best roofing option might be challenging for anyone, especially if you have zero experience regarding roofing styles. GS Exterior Experts provides a range of different roofing styles made from various materials, such as asphalt, synthetic, metal, tile, steel, and impact resistant.
Windows
Believe it or not, windows are not just for the proper insulation of your house. They also help in improving the overall look of your living space. If you are looking for durability, you can use vinyl windows to improve the comfort of your home. Vinyl windows actually require zero maintenance. If you need to keep your house perfectly insulated, getting fiberglass windows installed is the way to go! Fiberglass windows shrink and expand at the same rate as glass, making the air-seals as durable as the rest of the unit. This ensures stability which lasts a lifetime.
There is loads of stuff you can do to enhance the allure of your house and make the blueprint of your dreams a reality. GS Exterior Experts provide multiple roofing and siding options to help you revamp your house to make it worthy enough for you and your family.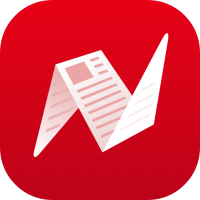 This is original content from NewsBreak's Creator Program. Join today to publish and share your own content.