How you can set you up with your dream roof without cleaning out your piggybank
The State of the Market
The housing market of the USA is in shambles. Property rates are at an all-time high and it doesn't look like things will be improving any time soon. Not only is it extremely expensive to own a home, renovating it is another matter entirely. Doesn't matter where you look, you see prices that turn you white. That's not the case everywhere as some companies, such as GS Exterior Experts, provide all the high-quality services you expect only at a fraction of the cost.
Renovation of houses is important for several reasons. To make them aesthetically pleasing, to repair, and to increase the value of the property. Most companies offer services, such as roofing or insulation, at high prices but if you find someone that offers quality roofing at the right price then be sure to consider these roofing options to take a step into having your dream home.
Asphalt
Asphalt is likely the most cost-effective option available to homeowners. Not only is it cheap to set up, but it is also durable enough that it doesn't need constant maintenance. Asphalt comes with many options for customization to ensure that your roof has the most unique on the block (and better than your neighbors, of course). It's available in a variety of different colors and textures so you can be sure that you get the look that you always want.
Aside from the bargain cost and the aesthetic appeal, asphalt roofs are sturdy and can withstand the harshest of weather - be it rain, snow, or even hail. They're the option for you if you want a little bit of everything at a cheap cost but if you desire just a bit more, the other options would be more to your liking.
Synthetic
Synthetic roofs provide a wide variety of options to choose from at quite the bargain. They are made to incorporate the best features of traditional shingles as well as offer durability in harsh weather conditions. Synthetic roofs are stylish and tough. Setting them up is a one-time investment for the most part but when even that is cheap, why wait? You won't regret it. Your abode deserves the best.
Metal
A more expensive option but it evens out with its incredibly long lifespan. Metal roofs are stronger than asphalt or synthetic roofs. While they may be slightly more expensive in comparison, the fact that you can customize it and have it installed with minimal maintenance is extremely efficient. Metal roofs not only look good in their colors but are also great at regulating home temperatures. This is a roof that does more than what it is billed for, that's for sure.
Steel
Ok, this may be cheating since steel is metal itself, but it has its section here because this design is in fashion and is considered the most in-demand roof design today. They resemble traditional shingles with the added durability of tough steel. It doesn't rust, secures the home against bad weather, lasts long, and looks great while doing it. In most cases, you won't be able to tell the difference between steel and more expensive clay tile roofs. This option gives the most bang for your buck.
Good luck with your renovation.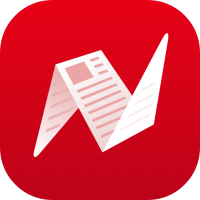 This is original content from NewsBreak's Creator Program. Join today to publish and share your own content.