Find out what is the stimulus amount and if you qualify for the check
Gov. Gavin Newsom has now officially signed the budget deal of $100 billion on 12th July 2021. This money will help pay the stimulus check for eligible Californians.
According to the office of the Governor, the approved $100 billion will support the state's comeback plan. It will be used to accelerate the recovery and to manage persistent challenges faced by California.
Deploys immediate relief to two-thirds of Californians with Golden State Stimulus payments and provides unprecedented support for small businesses. Major new initiatives and investments to take on persistent challenges including homelessness, disparities in education and opportunity, wildfires, and climate change  - Office of Governor
Eligibility criteria & amount
Nearly two thirds of Californians will now qualify for a stimulus check of $600. Qualified families with kids will receive an additional $500. - Office of Governor
In the new stimulus plan, termed 'Golden State Stimulus II', individuals whose annual income is between $30,000 and $75,000 and who have filed an income tax return for 2020 are eligible to receive the check.
However, if you have already received the previous stimulus check from the state, you will no longer receive money under the GSS II plan.
Under 'Golden State Stimulus II', eligible individuals will receive a one-time stimulus check of $600.
For eligible families who have kids, the stimulus amount will include an additional amount of $500 over and above the $600 for the qualifying individuals.
You can find out if you qualify for California's 'Golden State Stimulus II' check and what the amount would be from the link here.
How to get the stimulus check
For most Californians who qualify, you do not need to do anything to receive the stimulus payment other than file your 2020 tax return. - ftb.ca.gov
According to the report, the amount will be directly credited to the beneficiary's account. Hence, most qualifying people in California do not have to take any step from their side to receive the money.
The only step people need to take is to file their tax returns for the year 2020.
Other developmental actions
Harnessing the largest surplus in state history, we're making transformative investments across the board that will help bring all our communities roaring back from the pandemic – and pay dividends for generations to come - Governor Newsom
Apart from the stimulus check, the state government will use the approved budget for the following developmental projects:
Confronting Homelessness and the Housing Affordability Crisis
Transforming Public Schools into Gateways of Opportunity
Bolstering Wildfire Resilience and Taking Nation-Leading Climate Action
Building the Infrastructure of the Next Century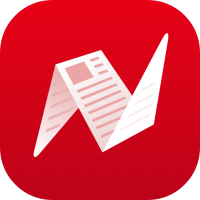 This is original content from NewsBreak's Creator Program. Join today to publish and share your own content.