Check out these restaurants to have a great food experience in post-pandemic Los Angeles
Los Angeles is opening up as the spread of pandemics is subsiding, and the vast majority of the population is vaccinated. Restaurants are now opening up their doors for dine-in services.
What better way to celebrate re-entering to normalcy than having a bite at great restaurants!
If you are a foodie and are desperate to get out to have some fun eating around the best restaurants across Los Angeles, then this list is for you.
1. Broad Street Oyster Company
Broad Street Oyster Company is located at 23359 CA-1 #3874A in Malibu.
The restaurant provides a modern and refreshing experience for seafood lovers in Los Angeles. It is touted to have the best lobster rolls on its menu.
Broad Street Oyster Company is the premiere Pop-Up Raw Bar of Los Angeles, catering only the freshest oysters from around the globe. We provide a turn-key, white-glove raw bar experience, fully scalable to your event. - Broadstreet Oyster Co.
This seafood shack also has fried clam strips, steamed mussels along with natural wines, and cheap beer to help you have a great dining experience without burning a hole in your pocket.
2. A.O.C. - 3rd Street
A.O.C. - 3rd Street is located at 8700 W 3rd St. in Los Angeles.
The restaurant provides a stylish laid-back food experience with an outdoor sitting option. The plate sizes might be small, but the flavor palate of their served foods is excellent for your taste buds.
It is no surprise that the place has consistently great reviews across different restaurant recommendation platforms and google reviews.
Chef Suzanne Goin and her business partner Caroline Styne set the bar for showcasing both the seasonal market in a small plate format and their stunning wine-by- the glass program - all set in a convivial ambiance that nurtures the Los Angeles social and cultural scene. - A.O.C.
When you visit them, try out the farmer's plate, the Spanish fried chicken, pasta, or the prawns, and you are bound to keep coming back to the restaurant again and again.
3. Brent's Delicatessen & Restaurant
Brent's Delicatessen & Restaurant is located at 19565 Parthenia St of Northridge in Los Angeles.
The restaurant provides an excellent old Deli feel with huge portions of comfort food. Their enormous sandwiches and the fresh meat can make you want to come back regularly to savor more.
Founded in 1967, Brent's Deli (with locations in Northridge and Westlake Village) has been the ZAGAT-rated # 1 Delicatessen & Restaurant for 17 years. - Brent's Delicatessen & Restaurant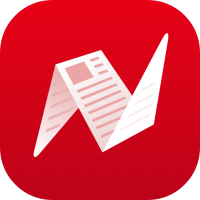 This is original content from NewsBreak's Creator Program. Join today to publish and share your own content.