The dominant coronavirus strain is spreading rapidly in California
According to the California Department of Public Health, the Delta variant of coronavirus strain is spreading rapidly in the state. The data from the month of June suggests the highly infectious variant has now become the most dominant strain.
In June, the Delta variant has surpassed the trend of the Alpha variant, which continued to be the most dominant strain for many months. Unfortunately, Delta strains are supposedly more contagious than the initial coronavirus variants.
This is particularly concerning for the population of around 4 million that are yet to get vaccinated.
The above chart shows how the Delta variant of the strain has increased from nearly 2% spread in April to more than 35% dominance in June.
The fully vaccinated people of the state are now trying to get back to everyday life and refraining from wearing masks. At the same time, the county of Los Angeles is witnessing a rapid increase in covid cases.
"The rapid increase in the Delta variant suggests that this strain is more easily transmitted between people than other strains circulating in California," the state Department of Public Health
This has become a source of significant concern for the Department of Public Health as the fast-spreading Delta variant is more readily transmitted between people. Hence, they are raising fresh warnings and requesting the public to be extra cautious in the public spaces.
However, according to the officials, the good news is that already available vaccines in the country are effective against the Delta variant too.
Hence, it is advisable to get vaccinated as soon as possible if you have not yet taken the required number of doses.
Are you vaccinated already?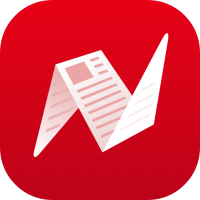 This is original content from NewsBreak's Creator Program. Join today to publish and share your own content.