It is a story of patience and perseverance.
A woman named Jacklyn Bornhop has been playing the Show Me Cash lottery every week with the exact same set of numbers for the last three years.
And, finally, on 13th June 2021, her patience paid off. She was able to win the jackpot of $319,500 playing with those numbers.
Jacklyn Bornhop lives in Missouri's St. Charles. According to her statement given to officials of the Missouri Lottery, she used the same set of numbers every week for the Show Me Cash lucky draws, without fail, for continuously three years.
"I was in awe. It was unbelievable. I checked it over and over." - Jacklyn Bornhop, The Lucky Winner
On June 13th, Jacklyn matched her numbers with the drawing's result, and she was in for a big surprise. All five of your numbers were a match.
It was an understandably shocking result for the lucky winner. She could not believe her eyes and had to match the numbers over and over to make sure it is true.
After Bornhop confirmed the result, she visited the lottery headquarters to collect her prize money of $319,500.
The lucky ticket that helped Bornhop win the jackpot was bought by her from the 1950 Zumbehl Road, Schnucks Market in St. Charles.
On June 13th, there were two jackpot winners with the exact same set of numbers that matched the lucky draw results. Hence, the final prize money of $639,000 was split between the two winners. Bornhop was one of them.
The second lucky winner reportedly bought the ticket from Washington.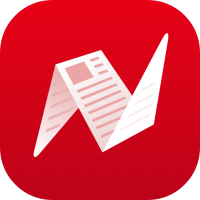 This is original content from NewsBreak's Creator Program. Join today to publish and share your own content.