The city of Los Angeles has many weird places to visit. If you are in the city and are in the mood for some serious fun, here is a list of the three weirdest places for you to check out.
1. California Institute Of Abnormalarts
The California Institute of Abnormalarts, or CIA, is located at 11334 Burbank Blvd of Los Angeles in the state of California.
Don't get misled by the name of the place. It is not a real institute or a school.
CIA is a nightclub that houses a sideshow museum too. The club mainly hosts underground musical groups, movie screenings, performance art, and freak shows.
The sideshow museum also houses one of the most comprehensive collections of freakshow memorabilia.
2. Museum Of Death
The Museum Of Death is located at the 6031 Hollywood Blvd of Los Angeles city, in the state of California.
The museum houses stuff related to death and crime scenes that some might consider creepy. It also contains the artwork built by real-life serial killers.
However, the founders of the museum, J.D. Healy and Catherine Shultz established the museum in 1995 with a goal "to make people happy to be alive.".
If death is something that bothers you, this museum might be a little too much to stomach. For those who are fascinated and intrigued by murder mysteries and the psychology of death, however, this is an essential place to visit. - dola.com
3. Magic Castle
The Magic Castle is located at 7001 Franklin Ave of Los Angeles, in the state of California.
The establishment acts as a clubhouse for magicians, and magic enthusiasts will undoubtedly find this place enticing. The place likes to label itself as "the most unusual private club in the world." .
The clubhouse restricts its entry to members only and their guests. However, you might be lucky to get a courtesy invitation.
There are several bars and a full-service dining room in the clubhouse. In the evening, the club hosts historical displays and multiple magic shows.
Here is an interesting fact about the place - there are no visible doors at the lobby of the Magic Castle. Every visitor needs to know a secret phrase and has to tell it to an owl sculpture to get access to the club entrance.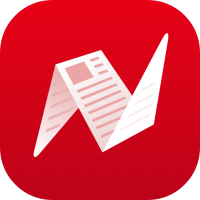 This is original content from NewsBreak's Creator Program. Join today to publish and share your own content.