The chances of anyone winning the jackpot were 1 in 292.2 million
The largest-ever prize money given in the United States lottery is $1.58 billion. It is the highest jackpot win in the recorded history.
The winning prize of $1.58 billion was divided among the lucky winners from the state of California, Tennessee, and Florida. Yes, there were three winners for the highest ever prize money.
The historic lucky numbers were drawn on the night of Jan. 13, 2016.
The lucky numbers were : Six numbers — 08, 27, 34, 04, 19 — and Powerball 10
The colossal lottery had a total annuity value of $1,586.4 million, out of which the full cash value of the prize was $983.53 million.
Each of the lucky winners from the three winning states had to share the total cash value, each getting $327.8 million.
Where were the winning lottery tickets sold?
The winning ticket from California was sold at a 7-Eleven in Chino Hills.
As per the Florida Lottery Commission, Florida's winning ticket was purchased from Melbourne Beach's Publix Supermarket.
A statement released by the Tennessee lottery said that the state's winner bought their lucky ticket from Munford.
This $1.58 billion prize money in January 2016 outdid Powerball's previous record of $590.5 million from May 2013.
Second and third largest lottery jackpot in the United States
The second highest lottery win was $1.53 billion in Oct 2018, and it was on a single ticket. The lucky winner of this enormous jackpot was from South Carolina.
The winner of the Mega Millions' jackpot took away an $877.8 million cash prize. This prize money is considered the highest cash value win on a single ticket.
The third highest lottery win was 1.050 billion in Jan 2021. This Mega Millions jackpot winner took away $776.6 million in cash value as their winning bounty.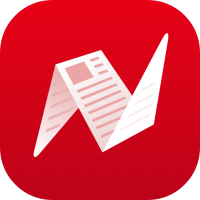 This is original content from NewsBreak's Creator Program. Join today to publish and share your own content.