South Carolina Department of Health and Environmental Control (DHEC) offers helpful tips to prevent mosquito bites
Summer is here in South Carolina, and with that, the activities of mosquitoes are going to rise as well. Even if they are not easily visible, they will make their presence felt with itchy bites.
With the rise in heat, mosquitoes are going to swarm across the places.
At least 61 different species of mosquitoes exist in South Carolina. The two-winged insects - whose name means "little fly" - are closely related to flies like gnats and no-see-ums. - SCDHEC
And, not just itchy bites, these pesky pests are going to bring potentially dangerous diseases in South Carolina, which include: Eastern Equine Encephalitis, West Nile, La Crosse encephalitis, and dog/cat heartworm.
Hence, it is wise to take timely preventive actions to escape these diseases.
With this regard, the South Carolina Department of Health and Environmental Control has provided a list of precautionary actions that each of us can do to prevent the mosquito menace this summer.
Reduce the number of adult mosquitoes around your home
Do not let the water get stagnated in any place. Even a small bottle cap of water is enough for mosquitoes to breed. Hence, drain the containers or dispose of them if they are not used anymore.
Remove blockages in the ditches near your home so that stormwater flows out immediately. Don't let the drainage water collect after a storm by filling in the holes and low spots with soils.
Keep mosquitoes out of your home
It is always better to keep the mosquitoes away from your home. Open windows and doors are invitations for mosquitoes to come inside and spread diseases.
Try to keep the air conditioning ON so that mosquitoes cannot remain inside the room. Also, use the window and door settings when you want to keep them open for fresh air.
Wear suitable clothing and insect repellent
Light-colored clothes are relatively less attractive to some mosquito species. It is also advisable to wear full-length/long-sleeved garments to make it difficult for the nasty pests to bite.
Insect repellents are the most reliable mode to protect yourself from mosquitoes. Hence, invest in a quality bug spray that contains DEET as they are most effective in keeping the mosquitoes away.
Yes! It is safe. When used as directed, insect repellent is the BEST way to protect yourself from mosquito bites -even children and pregnant women should protect themselves. - SCDHEC
Here are some suggestions from the SCDHEC on the insect repellent product that is safe to use and are most effective.
DEET: Products containing DEET include Cutter, OFF!, Skintastic.
Picaridin (also known as KBR 3023, Bayrepel, and icaridin): Products containing picaridin include Cutter Advanced, Skin So Soft Bug Guard Plus, and Autan outside the United States).
Oil of lemon eucalyptus (OLE) or PMD: Repel contains OLE.
IR3535: Products containing IR3535 include Skin So Soft Bug Guard Plus Expedition and SkinSmart.
If you want to learn more about protecting yourself and your family from mosquito-borne diseases, read further on the SCDHEC site.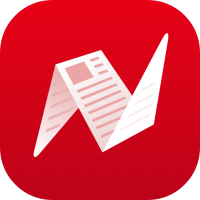 This is original content from NewsBreak's Creator Program. Join today to publish and share your own content.