The public park is an excellent way to honor the great self-taught architect who everyone admired.
The newly developed Page Ellington public park is all set to open on Monday, 21 June 2021. The public park is spread over 20 acres and is located on Columbia's Bull Street.
According to the announcement made by Mayor Steve Benjamin, the grand opening will take place at 1640 Freed Dr at 5 PM. Members from the Parks & Recreation Dept. and the City Council were present during the Mayor's announcement.
"Page Ellington is a really special person connected to the BullStreet property. He is a very worthy person to name that park after." - Councilmen Howard Duvall
The Hughes Development has built a pond, jogging tracks, a dog park, and a pair of shelters in the newly developed public park. The city council has plans for constructing many more facilities, including a court for sand volleyball and a playground.
About Page Ellington
Page Ellington was a former slave who lived from 1848 to 1912.
Ellington became a self-taught architect and a well-regarded builder. Later, he went on to become a community leader. He had contributed to the design of former State Mental Hospital campus buildings.
He was also responsible for constructing First Presbyterian Church's 185-foot steeple spire in 1884.
"He was very ecumenical in his service to churches. He was a guy who had all the credentials of leadership for our city. This man represents a real gift to Columbia." - Councilmen Ed McDowell
According to Historic Columbia, Ellington was able to gain the trust and respect of people who knew him, irrespective of Black or White.
The park will undoubtedly help spread his story to a larger section of people in South Carolina and beyond.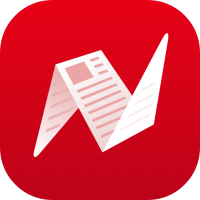 This is original content from NewsBreak's Creator Program. Join today to publish and share your own content.