Is there a power play apparent to get everyone vaccinated?
Ah, New York City. One of the largest metropolitan areas in the United States.
It's going to be harder to dine out in New York City, as mandated by Mayor Bill de Blasio:
The " "Key to NYC Pass" will kick in from mid August and be fully enforced by September 13, 2021. Activities such as dining out, gym workouts and attending performances will require proof of vaccination.
Even though the New York Times itself does state that there hasn't been a spike in deaths that are directly linked to COVID-19:
The year 2020 has been abnormal for mortalities. At least 356,000 more people in the United States have died than usual since the coronavirus pandemic took hold in the country in the spring. But not all of these deaths have been directly linked to Covid-19.
More than a quarter of deaths above normal have been from other causes, including diabetes, Alzheimer's disease, high blood pressure and pneumonia, according to a New York Times analysis of estimates from the Centers for Disease Control and Prevention.
While having these measures aren't necessarily draconian or heavy-handed...
They impinge on our perceived "freedom". We'd be restricted from doing a whole lot of things if we were not vaccinated.
The implementation of these measures does set the stage for future corruption. Totalitarian governments can make use of these techniques to control their citizens even more tightly.
While we don't see it occurring so blatantly to us yet, the possibility of the ruling elites being able to one day wield their powers and subjugate the general populace is downright scary.
Ideas are circulating that it might be better to have a "COVID-19 vaccine passport" in Australia, as was previously reported on Yahoo:
Australians who want to travel overseas will likely require some sort of 'passport' to confirm they've received the Covid-19 vaccine, Qantas chief executive Alan Joyce has revealed.
"What we are looking at is how you can have a vaccination passport, an electronic version of it, that certifies what the vaccine is, is it acceptable to the country you are travelling to," Joyce told Nine.
Joyce said creating the document would be tough, but likely key to ensuring safe travel.
"We are looking at changing the terms and conditions to say for international travellers that we will ask people to have the vaccination before they get on the aircraft," Joyce said.
"But certainly for international visitors coming out and people leaving the country (Australia), we think that's a necessity."
Labor frontbencher Bill Shorten expressed support for the proposal, saying Australians would likely want to know whether the passengers they are seated next to were vaccinated.
"I would expect anyone coming into Australia is going to have to demonstrate to us that they are COVID safe," he said.
On the one hand, yes, we do need to ensure safety and halt the spread of the virus because it is indeed highly contagious. And what most infected people are showing is that their immune systems are completely inept at dealing with the virus load.
Therefore, are such control measures even necessary?
We ain't dealing with the root cause of the problem, and that is to do with the inept functionality of the immune systems found in many humans today.
But we have to look back at what makes money.
Of course, that would be related to taking the vaccine.
And hence when a person remains unvaccinated, they aren't contributing to the coffers of Big Pharma, and they ought to be punished by removing some of their freedoms.
It's as simple as that, no?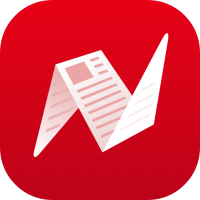 This is original content from NewsBreak's Creator Program. Join today to publish and share your own content.