We don't really want our bosses to go to space, do we? We'd rather be the ones who had the opportunity to go to space!
The American Dream was touted as being:
the belief that anyone, regardless of where they were born or what class they were born into, can attain their own version of success in a society in which upward mobility is possible for everyone. The American dream is believed to be achieved through sacrifice, risk-taking, and hard work, rather than by chance.
There was even a structure for it, if we all do recall. It's not just Americans that subscribed to it, but people all around the world do have similar lines of thinking when it comes to studying hard, working hard, and earning enough money to be successful:
Study hard, get good grades.
Get a good job.
Work hard.
Earn enough money.
Retire happily.
However, all this is changing up. The inequality that we see in the world today fazes us. Billionaires such as Richard Branson, Elon Musk and Jeff Bezos are in a race to get to space, while world hunger exists still:
As David Beasley, the Executive Director for the UN World Food Programme, mentioned in a Tweet on June 26, it would take $6 billion to save the 41 million people who were going to starve this year. It's a tiny drop in their combined net worth of $364 billion (it's not even 2%).
And as the billionaires race to space, Dan Price, the CEO of Gravity Payments has this to say on LinkedIn:
Remember kids: if you study hard, get good grades, go to a good college, get a job, work hard, never take a sick day, live within your means and do what you're told … then one day your boss might go to space.
Most of our parents and our grandparents would have been working on that dream in the past. Being able to retire debt free and own their home outright would have been one of the highlights in their lives.
But yet Dan Price can put such a spin of irony into that statement that our parents and grandparents abided by.
Because unfortunately corporate greed has crept into our lives so much these days that we end up in this situation where most people end up working for someone else, and in doing so help to build someone else's dream.
As Tony Gaskins would say,
If you don't build your dream, someone else will hire you to help build theirs.
As such, we get introduced to the concept of a side hustle.
In our parents' time, they had sufficient control to be able to retire with a house and with enough money while working one job for many years. Loyalty to the company was a selling point, as it represented stability.
Yet, as the costs of education and housing increase at rates that outweigh annual salary increments, the younger generation would end up feeling that their current job isn't enough, and many choose to look at developing side hustles or try their hand out at "entrepreneurship".
Because we've got this innate desire for control.
As this article states,
Belief in one's ability to exert control over the environment and to produce desired results is essential for an individual's well being. It has been repeatedly argued that the perception of control is not only desirable, but it is likely a psychological and biological necessity.
We want to control our finances, and not let it be controlled by other things.
The COVID-19 pandemic was rough for the travel industry. It wouldn't be surprising that people who were working jobs in the travel industry would lose their jobs and their source of income.
To provide a contingency plan for that uncertainty, developing a side hustle or multiple streams of income are preferable…
But that plays right into the hands of a new set of predators.
We were disillusioned by being able to send our bosses into space. They make millions, while we're barely making ends meet.
We want to be in control, and we want to do something towards that…
And the more there is a demand for something, businesses will pivot towards meeting that demand.
Let's look at Uber, for instance.
It still recruits drivers these days by telling drivers they can be their own boss.
Even though nowadays they don't take a flat 25% commission from the driver. As it is said in this article,
For many rideshare drivers in San Francisco (and elsewhere), almost half of a driver's earnings are lost to Uber.
Be your own boss? Beware of being eaten up by their corporate greed.
Courses may not really help, either.
If you're a frequent user of Youtube, you would most probably have come across advertisements where someone is attempting to teach you about how to do dropshipping or sell on Amazon.
Because yes, that's a side hustle that people can do.
But at the same time…
If I were a really successful Amazon seller, would I welcome more competition?
See, while I was an Uber driver in my past incarnation and getting my fair share of surge fares, I knew that surges only existed when demand was relatively higher than supply.
By teaching people to do what I do what I'm currently doing, I'm going to dilute the ability of my honey holes to surge. I don't want that.
I'd only do that when I've hung up my boots and am no longer driving with Uber, because then I'd be able to get extra money from running a course and letting new drivers fight among themselves, thinking that they've discovered this amazing new secret.
In the same way… "come, let's learn how to sell on Amazon" may not necessarily be the best course that I'd want to undertake as a student.
At the end of the day, it boils down to the human psyche.
What do we really want in life?
The true disruptors (and money makers) know how to disrupt a tried and tested system and keep it disrupted with a new system, such that their new system is able to redirect the flow of money away from the old system.
If the old system cannot be disrupted to divert the money stream into the new system adequately, one would find it more difficult to get rich, and their psyche would want to find new ways to get rich.
But when one is rich, what they'd need to do is to preach and enforce the mantra to their employees that they're doing great jobs. Keep them motivated and productive. Dangle carrots and bonuses in front of them…
While laughing their way to space.
One system that is functioning very well these days, of course, is the pharmaceutical industry.
Flanked by healthcare professionals who prescribe their pharmaceutical products, these products do have multiple recurring subscribers, and they're of the mindset that these products can help them to improve their health… while these products only ameliorate the symptoms of the health issue at hand.
As such, Big Pharma is rich.
And as long as they have multitudes of subscribers to their products, they'll remain rich. Isn't that one reason why statins are being pushed onto children these days too?
When one wants to be in optimal health, they'd have to find ways to disrupt what they're being marketed with and do the things that no healthcare professional would tell them is actually beneficial for their health!
Prevention is better than cure… but of course, the healthcare industry would hate losing a potential customer who knew how to prevent themselves from getting into a potentially lucrative (for the healthcare industry) situation, right?
So even when we want to get into a side hustle…
We've got to be wise about what we want to go into.
Teenagers these days dream of being Youtube stars or Instagram influencers without realising how much work it actually takes to get there, or how they can make use of consumer psychology to influence their audience.
Without doing proper research or planning on why we want to do what we want to do…
It's much easier to fail, isn't it?
And meanwhile we shake our fists at the bosses who go into space, wishing we'd be like them but not having the right strategies in place to end up like them.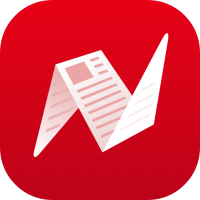 This is original content from NewsBreak's Creator Program. Join today to publish and share your own content.