A hungry young Rap Artist entered the waiting room of Heat Lab Studio, in Altamonte Springs, Florida July 8, 2021.
Accompanied by his mother & father, they took a seat in the waiting room while staff prepared the set for his interview & performance. Since he was only 12 years old, his mother was asked to sign the talkshow's "We Live In The Mix" release agreements.
Asking a few preliminary questions, Lil Ced answered cool, calm & collectively showing hesitation when asked if he was 'ready.' Before leaving the waiting room, I asked the family where they were from. "Tampa", replied the mother. "Wow, so you guys traveled quite a ways, how was traffic," I further asked. Noticing the time, I concluded the conversation while making them aware of the policies, expectations and the set time.
I dashed into the control room where the host, Jacqueline On The Scene had just arrived from Make Up. As usual, I informed her of her next interview letting her know his age, background in music and city origin. She was delighted he traveled such a distance. She just smiled candidly and replied, "This is gonna be a good one!"
Check out the interview & performance of the upcoming 12 yr old Rap Artist, #LilCed on YouTube, Roku & Amazon Firestick!
Follow Tampa Bay's Lil Ced on Social Media:
Soundcloud @lil.ced - Instagram @lil.ced813 - Tik Tok @cdm.lilced
- The Lick Magazine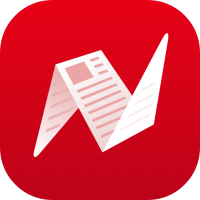 This is original content from NewsBreak's Creator Program. Join today to publish and share your own content.