If you have been planning to start an OnlyFans or if you already have an account that sells sex of any nature, you might just be getting canceled out by the app starting October 1.
This comes after the company disclosed that it is losing out on investments and partnerships from individuals and companies that do not or cannot invest in content that is harmful to minors. They also cited that they will still allow creators to post nude pic provided they meet the Acceptable Use Policy.
The platform has not yet explained the specifics of what they term as "sexually explicit" and the exact measures they will take to clear out the unwanted content.
This move was met by a lot of criticism on social media, especially on Twitter where users noted that the platform was made popular by sex workers. The platform's popularity erupted in 2020 significantly due to the number of people who signed up to produce sexual content. The company ended up raking in $375 million in 2020 and projects to make $1.2Billion in 2021. Even with such positive numbers venture capitalists who often jump at such promising apps shy away due to the nature of the content associated with it. The capitalists also shy away from companies associated with moral vices such as pornography, alcohol, and gunfire. With minimal options left, it seems the platform will have to let go of this crop of content creators in order to access the investors.
This isn't the first time a social media platform banned sexual content. Tumblr did the same a few years back and this is one of the moves that sent it to the grave and gave competitor apps leverage to gain traction. Time will tell if OnlyFans will manage this move and keep its content creators while attracting investors. The platform has tried to separate itself from the smut content but this is the first time they are making a dire move about it.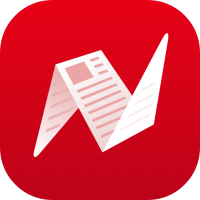 This is original content from NewsBreak's Creator Program. Join today to publish and share your own content.