23-year-old 7-time tennis title winner Naomi Osaka is not new to the news and it seems she is making headlines for more than her tennis wins. This time, Osaka was brought to tears when a tennis reporter asked her "how she benefits from a high media profile but does not like talking to the media." This question triggered her, a rection that had her wiping tears with her jacket, pull down her cap, and eventually leave the presser and fail to return to finish the conference.
Naomi Osaka has been open about her mental preferences and how these conferences confuse her. In the age of social media, Naomi Osaka faced the opinion court on multiple occasions for the decisions she has made concerning the media. Osaka made it clear during the French Open that she was not going to do media sessions due to the fact that they drove her into bouts of depression.
What Message is Osaka Sending?
Champions have been known for just that, being champions. We see them on the pitch doing what they are good at and nothing more. It was always a picture of perfection that was dismantled in a memoir after they die. However, Osaka is breaking the stereotype. She is showing the world that there are human limits to legendry and sometimes you can take a step back instead of drowning. She continues to be a role model to many kids and people battling mental health issues. She continues to show that mental health takes priority over any trophies. She is teaching people that there are limits that champions should have and that the term champion means having the word 'no' in your artillery and using it when required.
She is a physical and psychological champion as well, serving mental health awareness and winning titles. That is Naomi Osaka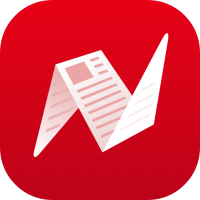 This is original content from NewsBreak's Creator Program. Join today to publish and share your own content.