New York is the city that never sleeps and that said, you can easily have a fun night out in one of these amazing bars. This list is pretty mixed so if you are looking for where to get wasted in New York on a budget, or somewhere fancy to close a deal, there are some sites you could check out.
The Best Cocktail Bar in New York
Let's talk about great selections, good reinventions, and getting wasted. Pouring Ribbons is one of the best places you'll have cocktails in New York. With a monthly overhaul of the menu that covers themes from movies to years, you are going to walk on an alcoholic journey unlike any before. The bartenders are so passionate and their experiments bring in some of the most creative, high-quality cocktails in New York.
The Best Sports Bar
America is the home of baseball and the best basketball league in the world. When you want to watch a proper game or enjoy the Superbowl with friends in the best bar in New York, then Foley's is the place to be. When you walk in, the sports memorabilia will blow your mind. From stadium seats to signed balls, this sports shrine is the best bar in New York to watch sports from.
The Best Wine Bar
Jadi's in New York is a great nook to enjoy a glass or a bottle of some of the finest stuff from vineyards around the world. The lighting and chic design will make you want to come back for more. This one is a tie with June, a cozy little spot with an extensive menu that will make you come back for more. Sparkling orange wines are not the only unexpected thing you will find here. Set an atmosphere with your friends or that special someone.
The Best Bar to Dance
When they say dance like no one is watching, they probably meant it should be at Baby's All Right. This nice little spot in Williamsburg isn't full of frat boys or the rowdy crowd. You can have a grown-up groove all night long. Bring your dancing shoes to New York's s best dancing bar and prepare to have a great time.
The Best Gay Bar
This sassy little spot in Chelsea is what gay fun-loving people dream about. Two floors of male fetish draped in leather has become the one-stop-shop for all things gay endeavor. There are some great events too so look at the events they offer so you can dress appropriately and get in the mood.
The Best Bar in Chinatown
Apotheke has made a name for itself as the one-stop-shop to enjoy a night out, on a budget, in New York. If you are a lover of the eccentric, this spot is where you will blend in with your friends. Unlike your local bars, this one includes vials, and the bartenders, known as pharmacists, complete the look.
The Best Gentleman's Bar
Not literally a gentleman's bar in that aspect but one where you can enjoy a fine drink with erudite men and talk politics, sports, and anything in between. Bemelmans Bar is an embodiment of the old-school business spirit of Manhattan. This lounge has some great jazz playing as waiters with white gloves serve the highest quality alcohol. Suit up and talk shop with your people.
The best bars in New York can be relative but this list is tried and tested for anyone looking to enjoy New York on a budget or where to blow your money.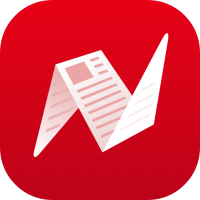 This is original content from NewsBreak's Creator Program. Join today to publish and share your own content.