Looking to lose some of the pandemic weight? We have all been struggling with weight gain and let's face it, working out from home is not exactly working alone. Let's look into some useful tips you can use to help you shed some of the extra pounds.
Take Out The Added Sugars
One of the biggest reasons why you keep adding weight is because you have a sweet tooth that you refuse to let go of. The soda breaks, that indulgent cake, the cookies, and the ice cream all add up the calories to that sink to form those rolls on your stomach. It's not practical to tell you to stop all of a sudden because you'll only stay off for two hours before you devour the entire cookie jar. Reduce them to some weekly treats and eventually move to rarely.
Cut Out The Refined Carbs
The pastries and pizza are some products of refined carbs and one thing you should know about them is that everything beneficial about them like fibers has been stripped off. Supplement these refined carbs with whole foods. Eat the whole potato instead of fries. I know it does not taste as good but a good diet is two steps ahead in the weight loss journey.
Eat More Vegetables
As mentioned above, one of the easy ways to lose weight is to keep a healthy, balanced diet. One of the best ways o do this is to eat leafy vegetables. Brocolli may seem like the enemy but one peace at a time and your body will work its way towards fitness. Vegetables have more manageable calories compared to high-fried potatoes and wheat. A good diet one of the simple ways you start on getting on the good side of the tape measure is a more greens on your plate.
Walk
Jumping rope, cycling, or even lifting weights sounds like a lot of work for couch potatoes but guess what, walking isn't. Get a step-tracking app and walk a block or two every day. This is the first step you will take towards working out, especially if you have not done it before. Plug in your earphones and you will not even notice how long you will be walking. Heck, you might even walk more than that one block you are planning. Over time, you can incorporate other routines like skipping rope or yoga.
Find Your Motivation
If there is anything that will help you lose weight fast it's finding something to work towards. whether it is a pair of jeans you want to fit back into or an online weight buddy you can be accountable to. If you can afford a trainer or a nutritionist, hire them and have them on your side. I think you'll really work towards getting into those pants, especially if they were a favorite.
Gaining weight is pretty easy and losing it can be a task you don't want to sign up for. Use some of these tips to help get that body back to where you want it.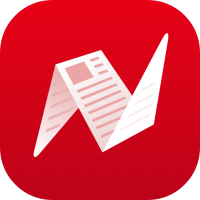 This is original content from NewsBreak's Creator Program. Join today to publish and share your own content.