Every day, people are acting in heroic ways! Most of the time we don't hear about it, because the news loves to sell us fear. But every day, good things are happening across the country.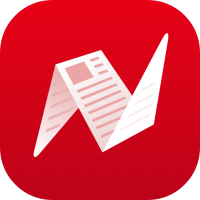 Sunday, several bystanders flew into action to save the life of a man who they did not know as he was experiencing a medical emergency while driving his truck on an Atlanta freeway.
Passersby noticed that a truck was driving far too slowly in the middle of the interstate, close to Georgia State University's Stadium. People in the adjacent traffic started to notice that the driver was hunched over his wheel and appeared to be unconscious.
"I looked over to the right and I saw an older guy driving his car but he was leaned over. He had passed out," Juordin Carter said (she was a witness who recorded the incident on video)
Several people with big hearts pulled over and started trying to smash the windows once the truck had stopped.
One of these wonderful people was Qua Tucker, a pastor at Mount Calvary Missionary Baptist Church in Moreland, who happened to be heading to Atlanta for lunch.
While still dressed to the nines in his Sunday best, Tucker started running next to the truck and tried to smash the windows. He says that tons of other people started exiting their cars and attempting to help the situation.
In videos of the incident, You can see people trying to use a baby stroller, a hammer, and various other things that were in people's cars in a desperate bid to save this man's life.
"Felt good to see people, strangers rather regardless of race, sexuality, politics, political views or what now come together to help someone else," Tucker said on his Youtube channel afterwards.
While Tucker was trying to organize the window-breaking, his friend and Associate minister Davian Taylor was on the phone with a 911 dispatcher.
In his own words:
"The operator was getting frustrated as I was panicking because you know we are on the highway with all of this traffic coming. It was just a crazy scene,"
After 15 minutes of unsuccessful attempts to smash the side windows, one woman hopped in the back and was able to break the back window of the truck. From there, these Good Samaritans were able to kick the windshield out, put the truck in park, and unlock the doors.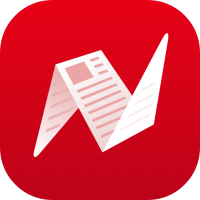 Carter was able to give comfort to the delirious man until first responders arrived at the scene:
"I was just trying to keep him here with me in this moment."
While he focused on keeping the man there, Campbell snagged the man's phone and dialed his wife.
"I stayed right there and let her know everything that's going on and what hospital and to follow up and let us know."
First Responders took the man to the hospital, and the Atlanta police made a statement that the man behind the wheel "appeared to be suffering medical distress."
The truck didn't hit another vehicle, even though it was out of control, and no people were injured.
"That was our prayer in the moment, that hey God, let's please make sure this man is okay" said Campbell and Carter.
According to those on the scene, the man's wife relayed the message that he is in the hospital and in much better condition.
This is original content from NewsBreak's Creator Program. Join today to publish and share your own content.