St. Louis has a lot to offer. Six Flags St. Louis has got some awesome rides (I went as a kid and still remember it as my favorite theme park in the U.S.), the brewing tradition is strong, and there are outdoor sculpture gardens galore.
Unfortunately, St. Louis also has a much higher crime rate than the rest of the country, 115 percent higher than the average. The crime rate in St. Louis is TEN TIMES higher than in the rest of Missouri. St. Louis is the 2nd most dangerous city in the country, having been recently edged out by Detroit.
The violent crime rate averages 1927 cases per 100,000 people every year. There is also an average of 2198 robberies and 3250 aggravated assaults per 100,000 people every year.
Property crime is common as well, with 5000+ burglaries, more than 17,000 thefts classified as larceny, and thousands of vehicle thefts per 100,000 people.
The city of St. Louis Metropolitan Police Department puts out a crime report every year, where users can go check out which neighborhoods are the safest or most dangerous. I highly recommend checking it out, as it could be the difference between a pleasant life in a safe place or accidentally moving to somewhere where danger is high.
Luckily, there are safer areas as well! Just like any city, St. Louis had good and neighborhoods when it comes to crime.
Based on the research I've done looking into St. Louis's crime statistics, here are the five safest neighborhoods you can move to!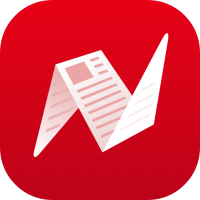 3) Grantwood Village
GrantWood Village has a lot to offer, with great shopping, open space, The Saint Louis County Library Grants View Branch right across the way, and the Ulysses S Grant National Historic Site. The population of this neighborhood is less than a thousand people, and it is well-foliaged with streets laid out through the trees.
2) Sunset Hills
Sunset Hills has a population of less than 10,000, and includes the Laumeier Sculpture Park, The Magic House (and interactive Children's Museum) and Grant's Farm, which includes 900 animals and a sightseeing tour of Ulysses S Grant's personal estate. It's a historic neighborhood, incorporated in 1957.
Median income for a family is more than $90,000 a year. It's also the headquarters of Panera Bread! It also includes a fantastic Community Center where people can work out, play basketball, and arrange to rent out meeting rooms!
1) Oakville
Oakville is wide open. The city is just Parks on Parks on Parks, with less than 40,000 people living there. It's the gem of South County, encompassing Cliff Cave County Park, Bee Tree County Park, And Hillcrest Country Club. If you're looking for a safe place to settle down in Missouri, Oakville is fantastic! Oakville borders the Mississippi River on its East End, so there's always going to be an opportunity for boating if that's your thing. There's a large selection of great restaurants, and even though there's not many touristy things to do in Oakville, it is a fantastic place to live!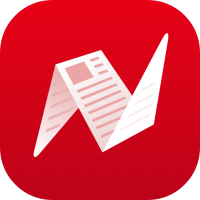 This is original content from NewsBreak's Creator Program. Join today to publish and share your own content.