Last Friday, police officers were sent out to a structure fire in a Columbia home. When they arrived, Corporal Allen Ervin ran up to the burning building, where he was shocked to see a 37 year old nonverbal disabled woman. Ervin didn't hesitate. He ran straight in, taking the woman in his arms and carrying her out of the building.
The Columbia Police Department Facebook page has posted the video, though they've stopped it before Ervin sees the woman, because of her condition. She cannot be viewed in the video, but Ervin's heroism can. We see that he drives right up to the burning building, and does not hesitate to run straight in.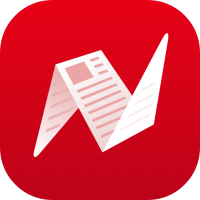 As he runs in, his body cam captures an explosive sphere of fire blasting out of the home as he's running straight towards it.
This whole thing happened before 8:30 a.m. What a way to wake up!
It is so clear to see in the video that Ervin doesn't even stop to think about it. He selflessly runs straight in, even though we are not able to see the woman herself.
"As a police officer, the first thing you think of is the preservation of life, and fortunately, we were able to do that," Ervin told a local newspaper. "We know the risks we take when we go out there. You just have to react and use your best judgment."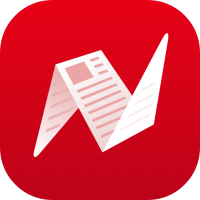 Columbia Fire and Rescue said that the several explosions that rocked the building (one that we see when Ervin is running straight into the house) were due to oxygen tanks exploding as the flames heated them to a breaking point.
Under all of this pressure, this everyday hero did his duty and rescued someone who was in need. Keep in mind that he was not even wearing fire-retardant gear like the fire crews that responded. Knowing that there were exploding oxygen tanks, and not wearing any flame retardant gear, this heroic officer simply stepped up and did what he knew was right.
The woman he rescued is at Vanderbilt Hospital undergoing critical care for burns and smoke inhalation.
According to City-Data's report on Columbia, fires in the city are relatively uncommon, especially compared to the surrounding cities, and fire incidents have been declining steadily since 2007. Structure fires make up only 37% of fire incidents in Columbia, With the vast majority of fires reported and responded to being outside fires. Trailer park fires are the other big fire-related disaster. Peak fire season is in July, and the smallest amount of fires happen in May.
The average fire crew response time (no matter where residents live in Columbia) is just 5 minutes.
The average number of fire-related deaths in Columbia per year is just one. There are only 3.1 deaths per 1,000 fire related incidents per year on average.
Allan Ervin saved a young woman from becoming a statistic last Friday.
Civil servants are killing it in Columbia. Your tax dollars at work, ladies and gentlemen!
This is original content from NewsBreak's Creator Program. Join today to publish and share your own content.