Wildfires have started across Colorado, with crews bravely battling them. Eagle County's Sylvan Lake fire is the largest and most concerning thus far.
Sylvan Lake is speculated to have been caused by lightning. It was reported after 3 PM on Sunday, and was estimated to have spread to 400 acres on the first day. The heatwave, dry conditions and high winds are all exacerbating the fire, causing it to spread extremely quickly.
Evacuation orders have been given for Eagle County areas Hat Creek, Yeoman State Park and Fulford. Officials urge anyone in these areas to evacuate as fast as possible.
The Sylvan Fire measured 2,600 acres in the early hours of Tuesday. It grew to 3,359 acres by Tuesday night.
60 firefighters were called in for backup to assist on Tuesday.
Here is the evacuation map from Eagle County Sherrif's office:
Pre-evacuation notices were issued on Sunday and remain in place.
Sylvan Lake Fire is currently burning 12 miles south of the town of Eagle, close to Sylvan Lake State Park. People camping and doing other recreational activities in Sylvan lake have been evacuated.
The Pitkin County Sheriff's office told residents in Ruedi, Meredith, and Thomasville areas that they may be asked to evacuate if the Sylvan Lake Fire spreads farther West. In the event that an evacuation is called for, an evacuation center has been prepared at Basalt High School. The address is 600 Southside Drive, Basalt, Colorado.
Sylvan Lake Fire is thus far 0% contained. Stay safe out there, everyone.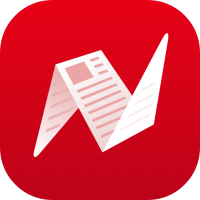 This is original content from NewsBreak's Creator Program. Join today to publish and share your own content.