Back in 2008, my once-home city of Melbourne, Australia implemented a revolutionary traffic program for on-ramp lights. Rather than lights being on a set timer, engineers wrote computer algorithms that implemented on-ramp light time cycles based on:
Current freeway capacity
Amount of traffic on the on-ramp
Estimated wait time on the on-ramp
All of this data was coordinated by sensors feeding data-crunching computers installed across a high-traffic 15-kilometer section of highway and has since been expanded across most of the M1 freeway, Melbourne's busiest road.
The goal, based on the report written at the time, was to "Balance queue [line] lengths and provide equity of access across the network."
By almost any measure, this project was a smashing success. During peak traffic times, the average number of vehicles going through once-gridlocked areas increased by 25%. Speed of travel through high-trafficked sections increased 35-60% and crashes decreased by 20-50%, sending fatalities down by as much as 44% in some places.
A program based on these technologies is about to be implemented in Denver, something CDOT officials are calling the "Smart 25 Managed Motorways Program." Transportation officials are going to be testing this system on the 14-mile section of I-25 northbound that runs from Lone Tree to University Boulevard.
Several entrance ramps on I-25 already have lights to control traffic flow, but they do not use any sort of sensors or programming that help them respond to real-time conditions. They are simply timed. Engineers believe that by installing sensors to time the on-ramp lights, commute times can be severely reduced.
When spread out across a fourteen-mile stretch of ramps and lights, this is barely felt by the average driver. Sometimes in Melbourne, the average on-ramp wait time only increases by a tenth of a second per driver, to decrease overall traffic by 25%.
As someone with family members who live in Lone Tree, I cannot wait to see the results.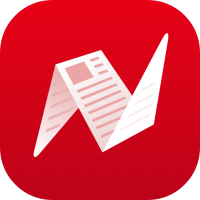 This is original content from NewsBreak's Creator Program. Join today to publish and share your own content.