Adventures are some of the moments in life, which make our hearts pump faster and give us the feeling of being alive and full. We do them with full excitement, courage and joy without thinking about the result. A life without adventures is like a body without the heart. Some great people have said that without adventures our lives are just an empty book. So take risks more often this year and you will have many stories to tell in the following decades.
Whether you're a New Yorker looking for your next weekend escape or if you're planning your first visit, there are few options in the following list. Enjoy!
Above the Clouds Hot Air Balloon Rides
Above the Clouds is an agency in Mechanicstown that offers hot-air balloon rides above the Hudson Valley. Their larger baskets will carry up from six to eight passengers at a time. That's twice the number most balloons will carry. You'll fly over green hills, small towns, lakes and streams. Not only was the experience is informative but also authentic. The staff at Above The Clouds are second to none. They are extremely professional, responsive and knowledgeable. Their energy and enthusiasm for every client on the trip is impressive. Whether you are native to the Hudson Valley or in touring, this is a must -do funny, joyful and once in a lifetime excursion!
Address: Randall Airport, 72 Airport Rd, Middletown, NY 10940, United States
Website: Above the Clouds Hot Air Balloon Rides
Kenneth L. Wilson Campground
Completely surrounded by beautiful mountains with panoramic views creating a picturesque setting, Kenneth L. Wilson Campground is a secluded, large, and wooded campground in Mount Tremper, New York. Boating, fishing and hiking are the three main activities you get to enjoy here. You can also have a picnic with your friends. They continuously improve the grounds by adding a dog park, upgrading bathroom and shower houses, replace fire pits, etc. Camping is a favorite pastime activity among many people because it is cost-effective and its unpredictability for many is exciting. This is your sign to leave your luxuries behind and go camping.
Address: 859 Wittenberg Rd, Mt Tremper, NY 12457, United States
Phone: +1 845-679-7020
Website: Kenneth L. Wilson Campground
Visit the Howe Caverns
A cave or cavern is a natural void in the ground, specifically a space large enough for a human to enter. Howe Caverns is an underground cavern featuring unique limestone formations, a lake. Traditional 90 minute tours that include boat rides and overnight stays are offered. The cave makes an awesome family day out and all for very reasonable prices that you can check here. It really doesn't matter what tour you will pick since everything is well organised and enjoyable. It is an unforgettable experience that you will probably talk about for the rest of your life.
Before visiting remember not to touch anything in the cave, not only you can make damage to the cave but also to yourself too!
Location: Howes Cave, Schoharie County, New York.
If you decide to take an adventure, share your experience with us! Thank you.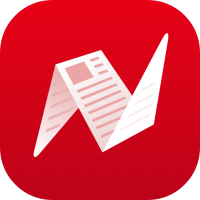 This is original content from NewsBreak's Creator Program. Join today to publish and share your own content.