You wake up, have breakfast, go to work, come home and at that point you are too tired to do anything else so you just end up falling asleep early. We stick to our routines and sadly, we forget how many different things this world has to offer. Sometimes we need to step out of our comfort zone and try the things we would not normally think of.
If you need inspiration and you live in Brooklyn, NYC, consider trying the following classes and workshops to gain experience.
BKLYN CLAY
BKLYN CLAY is a state-of-the-art ceramics studio offering membership with 24/7/365 access, classes for all ages and skill levels, private lessons, events, and one-time experiences. They offer the most advanced ceramic technology housed in a clean, modern environment. They have many options like one time classes, semester long classes, private lessons and parties, online clases and many more. The instructors are amazing, very thorough and patient. Their space is incredibly well-designed in every sense, it's everything you need and want to make with clay in a Brooklyn community.
Address: 535 Carlton Ave, Brooklyn, NY 11238, United States
Phone: +1 845-481-3842
Website: BKLYN CLAY
NY Writers Coalition
NY Writers Coalition Inc. (NYWC) is one of the largest community-based creative writing programs in the world. Their workshops are particularly targeted toward underserved people, including youth, seniors, women, LGBT communities, people living with disabilities, people who are incarcerated or formerly incarcerated, or others with specialized needs. The writers participate in NYWC's readings and their work is published in NYWC's high-quality publications. They have the powers to help you improve your grades. The leadership is inspiring, supportive and provides a safe place for you to sink into your writing. They will probably become your saving grace through this pandemic and for years to come.
Address: 80 Hanson Pl Suite 604, Brooklyn, NY 11217, United States
Phone: +1 718-398-2883
Website: NY Writers Coalition
Craftsman Ave
Since our opening in 2015, Craftsman Ave offers workshops that are focused on many skills and experiences, including knife making, woodworking, chocolate making, welding, jewelry design, and leatherworking, among many other things. Their classes usually run from 2-4.5 hours and are taught by experienced makers that live and thrive in Brooklyn. The limit in each of the classes is eight student and that is the perfect number for many reasons. It is just enough to be surrounded by people that want to do the same as you, it is a bit competitive, but you also get to help each other and get a lot of attention from the instructors. I highly recommend taking these classes with your family since it can be so much fun and a wonderful bonding experience!
Address: 117B 11th St, Brooklyn, NY 11215, United States
Phone: +1 929-266-9513
Website: Craftsman Ave
Which workshop would you like to attend? Tell us in the comments.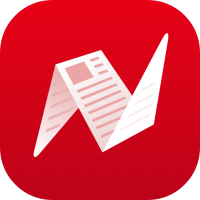 This is original content from NewsBreak's Creator Program. Join today to publish and share your own content.